Staff Optomechanical Engineer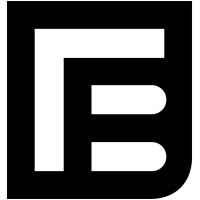 Loop Genomics
Other Engineering
San Diego, CA, USA
Posted on Thursday, October 19, 2023
At Element Biosciences, we are passionate about our mission to develop high performing products to study genomics with unprecedented flexibility and quality that enable researchers to better understand biology for the improvement of global health. We have built a highly efficient product-driven organization where employees can learn, grow, and thrive in a challenging but encouraging environment. We are committed to scientific integrity, collegiality, honesty, objectivity, and openness.
We are seeking a Staff Optomechanical Engineer to drive optomechanical design of complex scientific instruments integrating optics, fluidics, motion, thermal, and electrical functions. This is a key role within our instrument mechanical engineering group requiring a technical expert with previous experience collaborating closely with cross-functional teammates from R&D and Operations. Strong engineering fundamentals, rigorous critical thinking skills, and a methodical product development approach are essential attributes to being successful in the role. This position will be on-site at our San Diego headquarters.
If you possess the following and want to make a meaningful impact, we invite you to explore this role.
Essential Functions and Responsibilities:
Drive the design, prototyping, and commercialization of new optomechanical solutions in close collaboration with the optical system design team.
Design mechanical structures to interface with and integrate the optical system into advanced desktop scientific instruments.
Manage internal and external optomechanical development projects.
Contribute to interdisciplinary root cause analysis involving structural tolerance loops, material and thermal sources of variation, and other optical considerations.
Translate market requirements into optomechanical architecture, product requirements, module designs, and component selection.
Develop test protocols, metrology tools and methods, and calibration/adjustment approaches to achieve optical performance targets.
Verify and transfer reliable optomechanical designs from R&D to Operations. Support existing product line and cross-functional troubleshooting as required.
Lead design reviews, sourcing and procurement, and integration of proof of concept and prototype optomechanical assemblies.
Contribute to the company's product development roadmap by exploring new technologies and design concepts.
Other duties, as assigned.
Education and Experience:
BS required (MS preferred) in Mechanical Engineering and 8+ years of relevant work experience (or equivalent combination of education and industry experience).
Proven track record as a lead optomechanical engineer on development programs spanning from concept to commercialization.
Solid understanding of the fundamentals of optomechanical design including kinematic mounts, exact constraint, tolerance analysis, material selection, and thermally stable design.
Expertise and proficiency with SolidWorks required. Familiarity with SolidWorks FEA packages a plus.
Experience with component and assembly metrology methods required.
Familiarity with Structural-Thermal-Optical-Performance (STOP) analysis a plus.
Excellent first-principles-focused mechanical engineer with insight into optomechanical design challenges.
Proactive self-starter who drives action, investigations, and delivers results without task-level structured guidance.
Demonstrated ability to navigate uncertainty in a fast-paced, interdisciplinary environment and quickly adjust to evolving technology and priorities.
Excellent written and verbal communication skills, capable of clearly explaining technical issues and ideas to peers and management.
PHYSICAL REQUIREMENTS:
Must be able to lift 15 pounds
Location:
Travel:
Job Type:
Base Compensation Pay Range:
In addition to base compensation noted above, you will be eligible for stock options, discretionary annual bonus, no cost health insurance plans, 401k with company match, and flexible paid time off.
Please note: Base compensation will depend on multiple factors, including geographic location, qualifications, and experience.
We foster an environment such that all people are afforded the freedom to pursue their passions without regard to race, color, religion, national or ethnic origin, gender (including pregnancy), sexual orientation, gender identity or expression, age, disability, veteran status or any other characteristics protected by law.