Sr Process Engineer, Biochemistry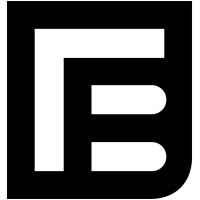 Loop Genomics
San Diego, CA, USA
Posted on Thursday, September 7, 2023
At Element Biosciences, we are passionate about our mission to develop high performing products to study genomics with unprecedented flexibility and quality that enable researchers to better understand biology for the improvement of global health. We have built a highly efficient product-driven organization where employees can learn, grow, and thrive in a challenging but encouraging environment. We are committed to scientific integrity, collegiality, honesty, objectivity, and openness.
We are seeking a talented and flexible Sr Process Engineer to lead the development and transfer of chemical and molecular biological processes for an exciting and growing portfolio of sequencing products. The ideal candidate will have experience in high-throughput production environments working with oligonucleotides, proteins, synthetic molecules, and conjugates. This is an incredible opportunity for someone who is ready to engage in late-stage product development, build a customized automation solution and deliver a flexible and robust manufacturing line.
If you possess the following and want to make a meaningful impact, we invite you to explore this role.
Essential Functions and Responsibilities:
Lead projects to support the transfer and manufacturing of novel DNA, protein, synthetic and conjugate molecules, including by design and implementation of synthesis, purification, dispensing and QC processes.
Design and implement robust and scalable manufacturing processes utilizing design of experiments, 8D, six-sigma and similar methodologies that involve multiple chemistry and biochemistry disciplines.
Drive deployment of ERP/MES systems to provide insights into process performance and ensure manufacturing traceability.
Lead process improvement projects; driving execution, data analysis, and presentation of outcomes, making recommendations based on data.
Build documentation for user and system requirements, participate in product design and development, and support integration and testing activities.
Work with development scientists and engineers to establish chemistry protocols and translate to standard operating procedures.
Lead complex investigations, troubleshooting product performance issues.
Balance short term needs for commercialization with long term needs for stability and process control that may include establishment of data layers, driving business process, and quality management systems.
Lead development of supplier partners with a critical eye towards successful component development and product commercialization.
Other duties as assigned.
Education and Experience:
Successful candidates will have an educational background in chemical engineering, chemistry, biochemistry, molecular biology, bioengineering, or engineering physics, or similar fields.
Typically requires a bachelor's degree with more than 5 years' experience, OR Masters with 3-5 years' experience, OR PhD with 1-3 years' experience (an equivalent combination of experience and education may be considered).
Experience in both Development (new product introduction) and Operations settings, preferably with experience commercializing products in a fast-paced Biologics, Molecular Biology, or Chemistry environment.
Experimental design and statistical data analysis and visualization (such as JMP or R) are required; additional capabilities with scripting are a plus.
Experience in pilot/production environments, including tech transfer activities, sustaining support, and continuous improvement is required.
Experience with liquid handler automation is a plus.
Experience with DNA and protein measurement systems and methods (capillary electrophoresis, UV/Vis, etc.) is a plus.
Experience working directly with vendors and/or contract manufacturers is a plus.
Proficient with method verification, validation, and assay transfer into GXP or regulated environments is a plus.
Creative and independent thinker; excellent communication skills; good team worker; ability to multitask and work independently; and ability to find creative solutions to problems are required.
Knowledge and use of computer software for technology and business purposes is required.
Ability to produce high quality work with great attention to detail in a rapid and efficient manner.
PHYSICAL REQUIREMENTS:
Must be able to lift 15 pounds
Location:
Travel:
Job Type:
Base Compensation Pay Range:
In addition to base compensation noted above, you will be eligible for stock options, discretionary annual bonus, no cost health insurance plans, 401k with company match, and flexible paid time off.
Please note: Base compensation will depend on multiple factors, including geographic location, qualifications, and experience.
We foster an environment such that all people are afforded the freedom to pursue their passions without regard to race, color, religion, national or ethnic origin, gender (including pregnancy), sexual orientation, gender identity or expression, age, disability, veteran status or any other characteristics protected by law.