Senior Field Application Scientist - Bay Area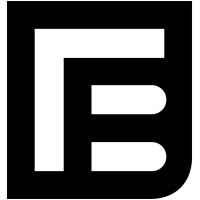 Loop Genomics
Remote
Posted on Tuesday, July 25, 2023
Element Biosciences is a multi-disciplinary startup focused on innovating genetic analysis tools for the research and clinical markets. The Company's technology will broaden the end user experience through improved data quality and simplified workflows to benefit discoveries and diagnosis in healthcare.
This role is to support our growing customer base in the Pacific Northwest but our selected candidate will need to reside in the Bay Area.


ESSENTIAL FUNCTIONS AND RESPONSIBILITIES:
What will you be doing?
Frequently traveling to the customer site is required. TRAVEL CAN RANGE FROM 25% - 80% OF WORK TIME.
Troubleshooting issues related to user's technical skills, biochemistry/assay design, experimental design, software, and instruments
Supporting commercial team and customers in their technical applications and providing product training
Displaying professionalism, understanding, tact, fairness, and technical knowledge in all customer interactions
Providing strategic and competitive feedback to marketing and product development teams, and independently leads or manages beta tests at customer sites
Working independently on significant and unique issues requiring collaboration with key decision-makers and senior managers across the organization which may impact future products, concepts, and technologies
Assisting sales and marketing on pre and post strategic sales activities requiring both technical depth and market knowledge
Delivering customer training and workshops, both in-person and remote
Utilizing service CRM software to accurately identify and document customer opportunities
Collaborating with internal partners to resolve customer issues and improve processes
Other duties as assigned
What skills/experience do you need?
REQUIRED SKILLS/ABILITIES:
Must be highly motivated and have strong problem-solving ability
Excellent verbal and written communications skills
Highly collaborative; able to work well within multidisciplinary teams
Familiar with NGS sample and library prep workflows
Skilled in nucleic acids and protein analytical methods
Generate high quality and reproducible wet-lab data from established protocols
Strong relationship-building and Interpersonal skills
High degree of comfort navigating technical project discussions
Must be able to work independently and as a team player
Must be flexible in working hours as this position may require customer support during non-regular business hours
Demonstrated account management skills
Quick learner and adapts to change
Detail-oriented
EDUCATION AND EXPERIENCE:
MS degree with 7+ years or Ph.D. plus experience in NGS library construction ( a combination of experience and education may be considered)
Experience with NGS sequencing instrument and sequencing run set up preferred
Requires COVID19 vaccination (or valid waiver) upon hire
BASE COMPENSATION PAY RANGE: $127,500 - $150,000

In addition to base compensation, you will be eligible for stock options, sales commission, no cost health insurance plans, 401k with company match, and flexible paid time off.
Please Note: Base compensation will depend on multiple factors, including geographic location, qualifications, and experience.
We foster an environment such that all people are afforded the freedom to pursue their passions without regard to race, color, religion, national or ethnic origin, gender (including pregnancy), sexual orientation, gender identity or expression, age, disability, veteran status or any other characteristics protected by law.