Senior Product Manager - Instrumentation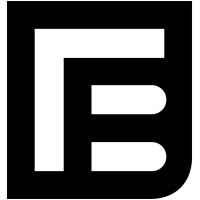 Loop Genomics
Product
San Diego, CA, USA
Posted on Saturday, July 22, 2023
We are passionate about our mission to develop high performing products to study genomics with unprecedented flexibility and quality that enable researchers to better understand biology for the improvement of global health. We have built a highly efficient product-driven organization where employees can learn, grow and thrive in a challenging but encouraging environment. We are committed to scientific integrity, collegiality, honesty, objectivity, and openness. We offer excellent benefits, which include a 401K plan, competitive health benefits, flexible vacation, and equity incentives.
In the role, you will be working in a fast-paced team-oriented environment where your primary objectives will be to use your knowledge of customer needs and market trends, to lead activities relating to researching, designing, and marketing new products and features for new genomics products alongside your R&D partners. This role will report to the SVP of Marketing and Product Management with a preference that the candidate be based in San Diego. If you are a "builder" looking to make an impact, this role may be for you.

ESSENTIAL FUNCTIONS AND RESPONSIBILITIES:
Strong knowledge of the market trends, customer needs, competitive products and product offerings for genomic applications that use short read or long read approaches in next generation sequencing.
Monitor the revenue and market performance of each product in the range to both assess what changes in strategy or tactic might be necessary.
Identify new product and market opportunities related to the range of products and related market segments.
Act as a champion for the given range of products, both internally and externally by developing customer/product requirements, conducting independent research, bringing forward Voice of Customer, and evaluating trade-offs.
Be involved with the management of the product lifecycle. These would include Research and Applications teams, Customers to test specifications during concept and product development phases, Operations to ensure products are manufactured to both specification and forecast, and Sales and Field Support to ensure adequate pre- and post-launch support.
Communicate problems and solutions clearly to all levels and roles across the company.
Ability to manage competing priorities, balance short term and long term trade-offs, and efficiently meet timelines; focus on execution and ability to drive work to completion.
EDUCATION AND EXPERIENCE:
Minimum of a Bachelors Degree in a core life science discipline – biochemistry, genetics, molecular biology, etc. with eight years of related work experience.
Minimum of three years' experience in genomics technologies, ideally related to next generation sequencing applications in a product management role.
Strong communicator with the ability to work with cross-functional teams without line management authority.
Well organized ability to help drive projects, multi-task, and prioritize projects and tasks efficiently.
Good understanding of core principles of product management and how to best apply them to the life science market.
Solid understanding of selling process and how it is used effectively with varying product types in different segments of life science market.
Excellent computing skills, with specific knowledge of Microsoft Office tool set; Salesforce.com knowledge a plus.
Experience managing the lifecycle of a range of different product types from idea conceptualization through launch, growth, and maturity, etc.

Physical Requirements:
Must be able to lift 15 pounds
Location:
Travel:
Base Compensation Pay Range:

In addition to base compensation, you will be eligible for stock options, discretionary annual bonus, no cost health insurance plans, 401k with company match, and flexible paid time off.
Please Note: Base compensation will depend on multiple factors, including geographic location, qualifications, and experience.
We foster an environment such that all people are afforded the freedom to pursue their passions without regard to race, color, religion, national or ethnic origin, gender (including pregnancy), sexual orientation, gender identity or expression, age, disability, veteran status or any other characteristics protected by law.