Engineering Program Manager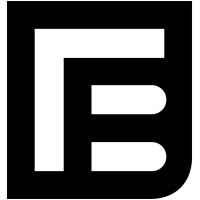 Loop Genomics
Operations
San Diego, CA, USA
Posted on Friday, May 19, 2023
We are passionate about our mission to develop high performing products to study genomics with unprecedented flexibility and quality that enable researchers to better understand biology for the improvement of global health. We have built a highly efficient product-driven organization where employees can learn, grow and thrive in a challenging but encouraging environment. We are committed to scientific integrity, collegiality, honesty, objectivity, and openness. We offer excellent benefits, which include a 401K plan, competitive health benefits, flexible vacation, and equity incentives.
We are seeking an experienced for the development and commercialization of advanced DNA sequencing instruments and consumables. This cross-functional leader will drive initiation, planning, execution, control, and closure of key programs while evolving our product development process management tools and best practices. They will interact widely with internal functions and external stakeholders including Research and Development, Operations, Commercial and Finance to provide clear direction and achieve program goals. Successful candidates will have extensive previous experience in program management for complex scientific instruments. Good business acumen, strong influence skills and a collaborative leadership mindset are essential attributes.
Essential Functions and Responsibilities:
Plan and lead development programs spanning the product lifecycle from concept to commercialization.
Ensure program charter and product requirements are clear, grounded in customer needs and aligned with strategic business objectives.
Convey advanced information and persuading several diverse stakeholders.
Build and execute integrated project plans synthesizing work breakdown structure, timeline, resource loading, budget, and risk management.
Create and manage a comprehensive program schedule that includes deliverables, milestones, dependencies, and contingency plans.
Assemble and lead project teams while deploying effective project management practices.
Lead programs through a dynamic phase gate process ensuring that decisions are informed by a balanced and transparent representation of the relevant program data.
Provide ongoing assessment of progress toward meeting performance, quality, timeline, and cost targets.
Apply decision analysis tools to analyze changing circumstances, offering pragmatic recommendations for adapting to and overcoming challenges.
Mentor program team staff and contribute to performance reviews.
Establish technical project management best practices and drive implementation of those methodologies across the company to improve the product development process.
Accountable for results, which may impact the entire function and/or other departments' success.
Education and Experience:
BS in engineering or science discipline, with 8-10+ years of relevant experience in complex scientific instrument product development in life sciences, biotechnology, or medical device industries. An equivalent combination of experience and education may be considered.
Proven track record as a technical program manager leading commercial product development in a multidisciplinary environment.
Ability to hold team members accountable for deliverables while maintaining strong, constructive interpersonal relationships with diverse stakeholders.
Track record of successfully collaborating with other program teams, external partners, and executives.
Strong motivational, analytical, delegation and problem-solving skills.
Proactive decision maker who understands how to assess and mitigate risk.
Ability to lead effectively in a fast-paced and interdisciplinary technical environment.
Proficient with project management tools and software (e.g., MS Project, LucidChart, JIRA, etc.).
Experience in molecular diagnostics or genomic product development is a plus.
Experience with reagent and/or assay development and manufacturing is a plus.
Experience with plastic injection molding development is a plus.
Experience with commercialization of clinical diagnostic or similar regulated products is a plus.
Experience with ISO 13485 standards for product realization and design control is a plus.
Experience in high-growth start-up companies is a plus.
Physical Requirements:
Must be able to lift 15 pounds
Location:
Travel:
Base Compensation Pay Range: $145,000 - $160,000
In addition to base compensation, you will be eligible for stock options, discretionary annual bonus, no cost health insurance plans, 401k with company match, and flexible paid time off.
Please Note: Base compensation will depend on multiple factors, including geographic location, qualifications, and experience.
We foster an environment such that all people are afforded the freedom to pursue their passions without regard to race, color, religion, national or ethnic origin, gender (including pregnancy), sexual orientation, gender identity or expression, age, disability, veteran status or any other characteristics protected by law.