Business Development Manager (B2B)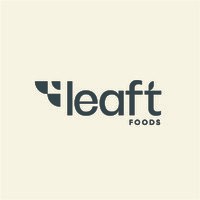 Leaft Foods
Sales & Business Development
Christchurch, New Zealand
Posted on Monday, October 16, 2023
Leaft Foods is pioneering planet friendly ingredients and proteins from green leaves. At the cutting edge of science and technology, we are seeking talented people to join our mission in creating a new food system.
Leaft's purpose is to reduce the environmental impact of food production through partnering with farmers on the Canterbury plains to produce a sustainable and environmentally friendly protein for human consumption. The protein, Rubisco, is found in the green leaves of plants and has incredibly unique properties compared with other plant proteins available on the market.
Our team is based just out of Christchurch, New Zealand and has recently completed a very successful capital raise alongside significant government funding for our R&D initiatives. This has set Leaft up to scale its R&D and production capabilities and bring products to market. Now is an amazing time to join this incredibly innovative and rewarding company.
The opportunity
This is a unique product development role. There are few food technology product development positions in the New Zealand food industry where true research and development occurs.
Leaft Foods have an exciting product with huge potential. There are obvious channels and directions for its use in the food industry, but importantly there remains the exciting question, what else is possible? This is where you come in.
The role
By joining this fast-paced business as technologist you will be involved in the establishment of product development disciplines including stage-gate processes and working with a cross-functional project team.
You will project manage development projects, and identify and evaluate opportunities, which will include understanding client requirements, market regulations, and the development of appropriate specifications.
You will develop formulations and final product concepts, working through the trial process to full commercialisation.
You will provide technical input to project teams engaging with a wide range of internal and external stakeholders.
Your experience
With the opportunity to start something new, Leaft Foods is focused on creating a great culture.
Your credibility, adaptability and effective communication skills will be valued and your contribution as a team player will be key to the success of this role.
Your energy and ability to manage projects in a pioneering fast growing business environment will be critical components to your success.
A solid track record in food product development is essential, including the application of regulations and registration requirements to specification development.
To apply
Please apply with your CV and cover letter.