Production Supervisor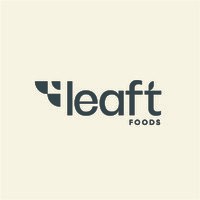 Leaft Foods
Product, People & HR, Operations
Rolleston, New Zealand
Posted on Thursday, October 12, 2023
Leaft Foods is pioneering planet friendly ingredients and proteins from green leaves. At the cutting edge of science and technology, we are seeking talented people to join our mission in creating a new food system.
Leaft's purpose is to reduce the environmental impact of food production through partnering with farmers on the Canterbury plains to produce a sustainable and environmentally friendly protein for human consumption. The protein, Rubisco, is found in the green leaves of plants and has incredibly unique properties compared with other plant proteins available on the market.
Our team is based just out of Christchurch, New Zealand and has recently completed a very successful capital raise alongside significant government funding for our R&D initiatives. This has set Leaft up to scale its R&D and production capabilities and bring products to market. Now is an amazing time to join this incredibly innovative and rewarding company.
Role Overview
As a Production Supervisor at Leaft Foods, you will play a pivotal role in our journey towards sustainable plant protein. Your responsibilities will include leading a production shift, operating equipment, and collaborating with various teams to maximise productivity. This hands-on role demands integrity, adaptability, and empathy. The Production Supervisor will lead a team of operators on both day and night shifts.
Key Responsibilities
Lead by example and collaborate effectively within a growing team.
Operate and maintain plant equipment, ensuring optimal performance.
Contribute to minor capital projects for pilot plant optimisation.
Utilise expertise to support commercial scale plant design.
Leverage knowledge of HACCP and GMP principles to meet production goals.
Display a solutions-oriented mindset and perform light mechanical work when necessary.
Foster a culture of safety, quality, and achievement.
Skills and Qualifications
Experience in food manufacturing.
Experience leading in a manufacturing environment.
Knowledge of HACCP and GMP principles.
Comfortable with light mechanical work and troubleshooting.
Strong communication skills and a willingness to learn.
Commitment to personal and food safety.
If you're passionate about sustainability, driven to make a positive environmental impact, and excited about being at the forefront of plant-based food innovation, we want to hear from you!
This is a fixed term role through to the end of our production season (May 31st 2024).