New Product Development Technologist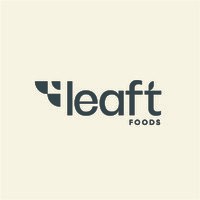 Leaft Foods
Product
Christchurch, New Zealand
Posted on Friday, October 7, 2022
Leaft Foods is pioneering planet friendly ingredients and proteins from green leaves. At the cutting edge of science and technology, we are seeking talented people to join our mission in creating a new food system.
Leaft's purpose is to reduce the environmental impact of food production through partnering with farmers on the Canterbury plains to produce a sustainable and environmentally friendly protein for human consumption. The protein, Rubisco, is found in the green leaves of plants and has incredibly unique properties compared with other plant proteins available on the market.
Our team is based just out of Christchurch, New Zealand and has recently completed a very successful capital raise alongside significant government funding for our R&D initiatives. This has set Leaft up to scale its R&D and production capabilities and bring products to market. Now is an amazing time to join this incredibly innovative and rewarding company.
The opportunity
Our existing team has made a huge amount of progress on product development, and now we are seeking a technical specialist with a commercial focus to accelerate our team to the next phase.
Our superpower is systematically understanding our products' unique functional and nutritional properties and applying a commercial lens, leveraging these discoveries and feeding insights into the sales & marketing, food formulation, and manufacturing leads.
While commercial delivery is your core skill set, you'll have experience in food structures and food chemistry at a granular level. Formulations and costings are key, so you'll have some experience in product development, ingredient sourcing, and manufacturing.
The role
This role adds to our product design and delivery team. Success in this role requires quickly understanding our commercialisation plan and prioritising new product development deliverables within a cross-functional team.
The team comprises food technologists, process engineers, marketing, and strategy. Managing relationships with third-party research institutes and laboratories is part of this role.
These are some of the key attributes:
Ability to work independently and inter-dependently
Contributes to robust discussions within cross-functional teams
Drives projects forward and constructively troubleshoots where there are bottlenecks
Systematically determines when to pursue or kill lines of investigation based on the evidence and commercial context
Previous experience with the end-to-end delivery of a new food product into market, ideally something with a novel value proposition
Awareness of the functions within the product design and delivery team such as ingredient sourcing, formulation, functionality testing, sensory analysis, costing, food safety & regulatory, packaging development and scale-up
Proven experience in FMCG product development
Demonstrating creativity in developing new/innovative food products
Excellent scientific communication & information management/reporting
How to apply
Please use the Apply button on this page. For further information and a confidential discussion, you can call Will Ross on 021 710793.