Director, Business Development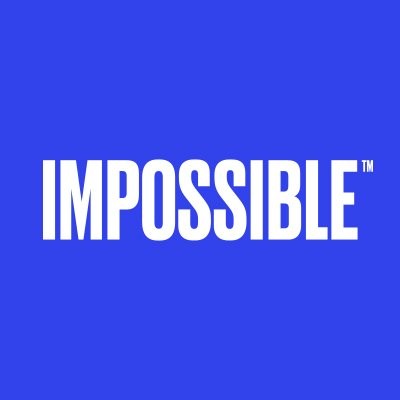 Impossible Foods
Sales & Business Development
Redwood City, CA, USA
Posted on Wednesday, May 17, 2023
Impossible Foods was founded to transform the global food system and reduce the impact of climate change by making the world's most delicious, nutritious, and sustainable meat, fish, and dairy — from plants. We're building a rockstar team of brilliant, collaborative, mission-driven individuals who take pride in using their diverse skills to contribute to saving our planet.
Want to join the movement? You can help us solve the most urgent, important challenge facing the world today (and have fun doing it).
The Director, Business Development will report to the Chief Demand Officer, and have a strong working relationship with R&D. This new leadership position will develop novel markets for innovative ingredients and technologies at Impossible Foods. This leader must have exceptional business leadership skills, including change leadership and the ability to influence partners, and build trust through competency and confidence. This role will foster collaboration across R&D, Demand, Legal, Supply and others, driving the roadmap for commercialization of new technologies.
Essential Job Functions:
Develop markets for existing and new ingredients and technologies at Impossible Foods.
Develop the framework and strategy for commercialization of technologies
Prioritize IP portfolio based on market opportunities and competitive threats
Negotiate contract terms with clients and communicate with partners
Advise on appropriate staffing and business process decisions to scale the business
Collaborate with R&D, Demand, Legal, Supply teams (and others) to launch and expand products into relevant markets.
Basic Qualifications:
10+ years experience leading cross-functional teams in commercializing innovative products particularly in biotech, health and nutrition, and/or ingredients.
5+ years of progressive leadership experience
Experience in leading B2B partnerships and strategic alliances. Track record of commercial success both in startup and mature brand and partnership expansions.
Preferred Qualifications:
Deep understanding of product, quality, regulatory and IP landscape for US and international biotech/ food/ ingredient markets. Strong technical background in relevant industry, particularly the biotech industry will be a plus.
Track record of creating and leading innovative business models.
Experience in structuring and negotiating contracts.
Experience in licensing in the biotech, fermentation, food or ingredient industry is highly desirable.
Impossible Foods Inc. is an equal opportunity employer. All qualified applicants will receive consideration for employment without regard to race, religion, color, national origin, sex, sexual orientation, gender identity, status as a protected veteran, status as a qualified individual with a disability, or any other trait protected by law.
If the ability to work remotely is indicated, this role can be performed from any US state except for Alaska, Hawaii, New Mexico, Oklahoma, and Wisconsin.
This role is not eligible for Visa Sponsorship.