B2B Marketing Manager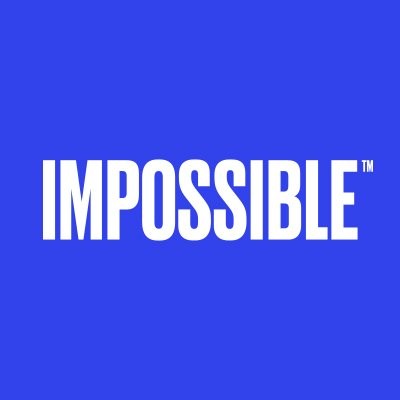 Impossible Foods
Marketing & Communications, Sales & Business Development
Redwood City, CA, USA
Posted on Saturday, May 6, 2023
Impossible Foods was founded to transform the global food system and reduce the impact of climate change by making the world's most delicious, nutritious, and sustainable meat, fish, and dairy — from plants. We're building a rockstar team of brilliant, collaborative, mission-driven individuals who take pride in using their diverse skills to contribute to saving our planet.
Want to join the movement? You can help us solve the most urgent, important challenge facing the world today (and have fun doing it).
The B2B Foodservice Marketing Manager is a key member of the Foodservice Marketing team responsible for leading demand generation campaigns across foodservice segments (restaurants, non-commercial and distribution). The B2B Marketing Manager will develop and implement strategies to attract, nurture and retain foodservice accounts both digitally and also physically via industry events and Impossible brand activations. The role will report to the Foodservice Marketing lead.
Essential Job Functions:
Contribute to Impossible's B2B marketing strategy to enable us to attract, nurture, acquire and retain accounts across all foodservice segments (national foodservice brands, independent restaurant operators, non-commercial accounts and distribution).
Lead integrated B2B marketing campaigns across key digital channels and platforms, partnering cross-functionally to leverage: Email, Web, Paid / Advertising, Earned Industry PR, Events and more.
Manage our Hubspot agency, serving as the point of contact for all lead management, B2B email marketing initiatives and contact management.
Ensure B2B sections of our website are updated on a regular basis with the latest information, tools & resources.
Bring to life our Impossible marketing and brand campaigns to update B2B foodservice audiences, engaging current and potential foodservice customers with our brand and mission.
Manage our offering of Impossible Food Branding and Point-of-Sale materials for our foodservice partners to leverage in their restaurants to promote Impossible brand and products.
Plan and implement initiatives that use our distribution and broker partners to generate more leads, support the closing of new business and nurturing existing.
Coordinate content development for all B2B foodservice marketing initiatives - in partnership with cross-functional partners.
Maintain B2B Foodservice Marketing calendar to track all planned activities and priorities for the year.
Understand our target audiences, and ensure campaign and program strategy, content, channels, and targeting are aligned to achieve optimal results.
Measure the metrics, capture and provide business insights, and consistently report impact.
Oversee progress and track results of full-funnel B2B marketing campaigns with key foodservice opportunities across key segments.
Basic Qualifications:
5+ years of experience in B2B marketing and demand generation.
Experience using Hubspot and managing digital B2B marketing campaigns and tools.
A genuine interest in and passion for Impossible Foods' mission.
Success leading external partners including agencies and vendors, delivering clear briefs and feedback
Highly collaborative approach with ability to partner with all types of functions (Marcomms, Sales, Culinary, Product, Strategy, Finance etc.).
Strong analytical skills and ability to think strategically.
A self-starter mentality with an exceptionally high quality bar.
Ability to make complex concepts easily understandable.
Strong communication and interpersonal skills.
Intellectual curiosity and an appetite to continuously improve and learn (growth mindset).
Ability to proactively develop marketing plans.
Preferred Qualifications:
Direct B2B foodservice marketing experience.
A deep understanding of foodservice across segments (national accounts, non commercial and distribution/brokers).
Related experience in CPG or food-related B2B marketing.
Impossible Foods Inc. is an equal opportunity employer. All qualified applicants will receive consideration for employment without regard to race, religion, color, national origin, sex, sexual orientation, gender identity, status as a protected veteran, status as a qualified individual with a disability, or any other trait protected by law.
If the ability to work remotely is indicated, this role can be performed from any US state except for Alaska, Hawaii, New Mexico, Oklahoma, and Wisconsin.
This role is not eligible for Visa Sponsorship.