Process Development Engineer III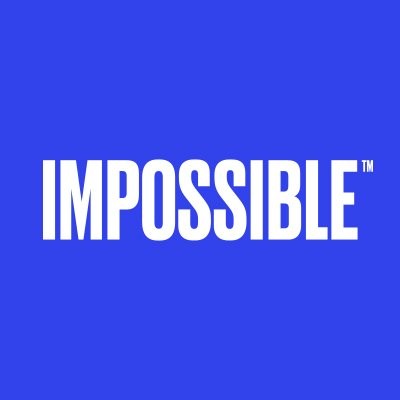 Impossible Foods
Redwood City, CA, USA
Posted on Friday, April 21, 2023
Impossible Foods was founded to transform the global food system and reduce the impact of climate change by making the world's most delicious, nutritious, and sustainable meat, fish, and dairy — from plants. We're building a rockstar team of brilliant, collaborative, mission-driven individuals who take pride in using their diverse skills to contribute to saving our planet.
Want to join the movement? You can help us solve the most urgent, important challenge facing the world today (and have fun doing it).
This position will be a leader in process development, scale up, and continuous improvement. The candidate will work with a wide range of people across multiple departments, within teams and as an individual. The process engineering role will be responsible for working with R&D personnel to identify feasibility, ease, reliability, and scaling factors for new products and processes. This will include fermentation derived products, plant derived products, and other specialty proteins and molecules. The right candidate will be passionate about sharing their knowledge, empowering others, and helping bring new insights and products to reality for the company.
Basic Qualifications:
Bachelor's Degree in Chemical Engineering, Biochemical Engineering, or similar degree.
Knowledge of downstream unit operations and processes. This can include but is not limited to centrifugation, pumping, filtration, tangential flow filtration, chromatography, lysis, and other processes.
Knowledge of mass balances, fluid dynamics, and heat transfer.
Solid understanding of root cause analysis.
Digital literacy.
Confidence working with teams.
Preferred Qualifications:
Experience in pilot plants and similar sized systems.
Experience working in GMP environments.
Ability to prioritize tasks.
Experience with scale up and scale down theory of unit operations.
Skilled in presentations and mentoring others.
Ability to use Python, Google App Scripts, and/or other programming languages.
Experience with OSI Pi systems.
Ability to travel up to 20% of the time
5 years of experience in food or a related field.
Essential Job Functions:
Lead and develop trials at the pilot plant.
Provide process development support to R&D personnel and projects.
Lead pilot plant process engineering projects, including scale up, scale down, and feasibility studies.
Work with the scientific teams to implement new technologies and processes beyond the bench scale.
Take a leading role in the creation and analysis of mass and energy balances for all processes.
Lead techno-economic analyses of processes and products.
Be an authority on unit operations to support pilot operations use and optimization.
Install new sensors on equipment to allow digital data collection.
Be able to lift 30lbs safely.
Impossible Foods Inc. is an equal opportunity employer. All qualified applicants will receive consideration for employment without regard to race, religion, color, national origin, sex, sexual orientation, gender identity, status as a protected veteran, status as a qualified individual with a disability, or any other trait protected by law.
If the ability to work remotely is indicated, this role can be performed from any US state except for Alaska, Hawaii, New Mexico, Oklahoma, and Wisconsin.
This role is not eligible for Visa Sponsorship.