Senior Director of Infrastructure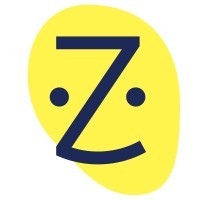 Zocdoc
Other Engineering, Sales & Business Development
New York, NY, USA
Posted on Saturday, May 13, 2023
Our Mission

Healthcare should work for patients, but it doesn't. In their time of need, they call down outdated insurance directories. Then wait on hold. Then wait weeks for the privilege of a visit. Then wait in a room solely designed for waiting. Then wait for a surprise bill. In any other consumer industry, the companies delivering such a poor customer experience would not survive. But in healthcare, patients lack market power. Which means they are expected to accept the unacceptable.
Zocdoc's mission is to give power to the patient. To do that, we've built the leading healthcare marketplace that makes it easy to find and book in-person or virtual care in all 50 states, across +200 specialties and +12k insurance plans. By giving patients the ability to see and choose, we give them power. In doing so, we can make healthcare work like every other consumer sector, where businesses compete for customers, not the other way around. In time, this will drive quality up and prices down.
We're 15 years old and the leader in our space, but we are still just getting started. If you like solving important, complex problems alongside deeply thoughtful, driven, and collaborative teammates, read on.
Your Impact on our Mission:
As the head of our Infrastructure teams, you'll manage our ability to deliver products quickly while ensuring stability and security for all our patients and healthcare. You'll work with a first class team of engineers and managers, and help them find success and grow in their careers and scope. You'll partner with engineering teams in product to help them move faster and safer, and you'll shape a strategy that will allow Zocdoc to continue growing. This is an incredible opportunity to build on our technology and processes for a large scale consumer application, work with stakeholders across the business, and shape an organization.
Your leadership of our infrastructure teams will guide our strategy and investment in cloud environments and developer & operations tooling, bettering our product and improving the lives of millions of patients. Your dedication to building a culture of transparency, inclusion, and support will help ensure that our engineering is always evolving and growing. Your ability to go deep on cloud based systems and help teams make challenging trade offs and foster growth will be key to your success. This role can be hybrid from our NYC office or fully remote with the ability to visit the office for executive & company events.
You'll enjoy this role if you are…
Passionate about software engineering, site reliability, security, and scalability with the latest technologies

An anchor for your teams and calm under pressure, ardent about finding ways to build things better for the future and finding solutions to tough problems

Passionate about mentoring and maturing growing teams

A business-driven thinker who makes decisions based on trade-offs between cost and opportunity

A leader who enjoys building, inspiring, and motivating diverse and inclusive teams
Your day to day is…
Leading infrastructure engineering teams at Zocdoc, including our Developer Platform, SRE, Cloud, and Networking teams

Driving technical discussions and weighing in on important decisions with engineering managers and engineers to ensure we make great technology choices

Diving into outages and/or setbacks as they occur and helping your team ensure we can prevent them in the future

Owning infrastructure's technical vision and roadmap, with a focus on delivering high-impact for our business and engineering teams

Driving accountability and buy-in from high level executives and stakeholders to align success of infrastructure to the success of the company as a whole

Partnering with product teams across the business to launch new products and deliver a great consumer experience with uptime and security

Investing in the career paths of talented senior engineers and managers and creating strategies to cover knowledge gaps
You'll be successful in this role if you have…
Extensive (10+ Years) experience in Software, Infrastructure, and/or Systems Engineering, including both at individual contributor and Engineering Leadership levels

Experience in building distributed, high scale systems that handle millions of visitors.

Successfully built out and maintained cloud native infrastructure environments (preferably AWS) with microservice architectures

Driven accountability across an organization and have a history of improving process and culture on your teams

Excellent communication skills working with both non-technical and technical partners across a business

A strong connection to business goals and drivers, and an ability to learn and take on new opportunities

Experience working with compliance and regulatory requirements (e.g. SOC 2, HITRUST, HIPAA)
Benefits:
Flexible, hybrid work environment
Unlimited PTO
100% paid employee health benefit options
Employer funded 401(k) match
L&D offerings + a free LinkedIn learning account
Corporate wellness programs with Headspace and Peloton
Sabbatical leave (for employees with 5+ years of service)
Competitive parental leave
Cell phone reimbursement
In office perks including:

Catered lunch everyday along with snacks
Commuter Benefits
Convenient Soho location
Zocdoc is committed to fair and equitable compensation practices. Salary ranges are determined through alignment with market data. Base salary offered is determined by a number of factors including the candidate's experience, qualifications, and skills. Certain positions are also eligible for variable pay and/or equity; your recruiter will discuss the full compensation package details.
NYC Base Salary Range
About us
Zocdoc is the country's leading digital health marketplace that helps patients easily find and book the care they need. Each month, millions of patients use our free service to find nearby, in-network providers, compare choices based on verified patient reviews, and instantly book in-person or video visits online. Providers participate in Zocdoc's Marketplace to reach new patients to grow their practice, fill their last-minute openings, and deliver a better healthcare experience. Founded in 2007 with a mission to give power to the patient, our work each day in pursuit of that mission is guided by our six core values. Zocdoc is a private company backed by some of the world's leading investors, and we believe we're still only scratching the surface of what we plan to accomplish.


Zocdoc is a mission-driven organization dedicated to building teams as diverse as the patients and providers we aim to serve. In the spirit of one of our core values - Together, Not Alone, we are a company that prides itself on being highly collaborative, and we believe that diverse perspectives, experiences and contributors make our community and our platform better. We're an equal opportunity employer committed to providing employees with a work environment free of discrimination and harassment. Applicants are considered for employment regardless of race, color, ethnicity, ancestry, religion, national origin, gender, sex, gender identity, gender expression, sexual orientation, age, citizenship, marital or parental status, disability, veteran status, or any other class protected by applicable laws.

Job Applicant Privacy Notice