Data Reliability Lead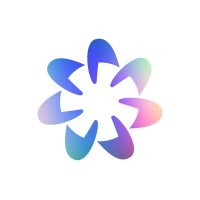 Worldcoin
Remote
Posted on Tuesday, May 2, 2023
About the Company:
Worldcoin (www.worldcoin.org) is an open-source protocol, supported by a global community of developers, individuals, economists and technologists committed to expanding participation in, and access to, the global economy. Its community is united around core beliefs in the inherent worth and equality of every individual, the right to personal privacy, and open and public collaboration. These beliefs are reflected in what the community is building: a public utility to connect everyone to the global economy.
The Worldcoin Foundation (www.worldcoin.foundation) is the protocol's steward and will support and grow the Worldcoin community until it becomes self-sufficient. Tools for Humanity (www.toolsforhumanity.com) is a global hardware and software development company. It helped launch Worldcoin and continues to provide support to the Foundation, in addition to operating the World App.
About the team:
The Data Science team is responsible for deriving data-driven insights to support TFH's key decisions. Because of our unique growth model of using a global network of Orb Operators to give a free share of Worldcoin to everyone on Earth, we require a high-performing Data Science team that is able to manage and analyze large amounts of data generated by the Orb, by the Worldcoin app, and by on-chain activity. In particular, the team's responsibilities include (1) business intelligence, (2) statistics, and (3) data engineering.
About the Opportunity:
As our Data Reliability Lead, you will be responsible for ensuring the accuracy, consistency, and reliability of our data. You will play a critical role in managing and maintaining data systems, implementing best practices, and working within a team of data engineers to provide the organization with accurate and accessible data for analysis, decision-making, and other business purposes. In this role, you will work closely with our wider engineering team, analysts and key decision makers to build trust in our data. You will be part of a team that is a service provider to and collaborates closely with many other teams (in particular Fraud and Risk Analytics, Product, Market Operations, Blockchain, and the wider Engineering team).
In this role, you will:
Develop and implement data reliability strategies: Create guidelines, processes, and best practices to maintain data accuracy, consistency, and accessibility across our data infrastructure

Monitor and analyze data quality; continuously track data quality metrics, identify trends and anomalies

Troubleshoot and resolve data-related issues: identify and fix data integrity problems, data pipeline failures, and other issues impacting data reliability

Influence and educate teams that produce data to implement data quality standards

Act as an internal subject matter expert on data reliability; advise and support both the producers of data and the consumers of insights on data reliability issues
About You:
Degree in computer science, engineering, information technology, software engineering, or a related field.

5+ years of hands-on work experience as a data reliability engineer/analyst or in a similar role

Proficiency in programming languages such as Python, Java, or Scala

Knowledge of SQL and NoSQL databases, including query optimization and performance tuning

Experience with data integration, transformation, and ETL processes

Deep understanding of data management, data infrastructure, and data quality assurance methodologies

Deep understanding of where and how data quality issues occur in complex data pipelines

Strong analytical and problem-solving skills, with the ability to troubleshoot and fix data reliability issues quickly

Excellent communication and collaboration skills; in particular, experience working in cross-functional teams and experience in documenting processes and presenting findings to stakeholders

Startup experience a plus

Basic understanding of blockchain technology a plus
Position is open to Remote Work from Europe, with periodic travel to Berlin
LI-Remote