Senior Data Engineer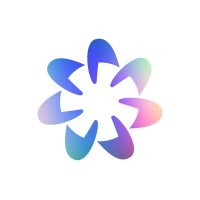 Worldcoin
Data Science
Remote
Posted on Saturday, April 29, 2023
About the Company:
Worldcoin (www.worldcoin.org) is an open-source protocol, supported by a global community of developers, individuals, economists and technologists committed to expanding participation in, and access to, the global economy. Its community is united around core beliefs in the inherent worth and equality of every individual, the right to personal privacy, and open and public collaboration. These beliefs are reflected in what the community is building: a public utility to connect everyone to the global economy.
The Worldcoin Foundation (www.worldcoin.foundation) is the protocol's steward and will support and grow the Worldcoin community until it becomes self-sufficient. Tools for Humanity (www.toolsforhumanity.com) is a global hardware and software development company. It helped launch Worldcoin and continues to provide support to the Foundation, in addition to operating the World App.
About the Team:
The Data Science team is responsible for deriving data-driven insights to support TFH's key decisions. Because of our unique growth model of using a global network of Orb Operators to give a free share of Worldcoin to everyone on Earth, we require a high-performing Data Science team that is able to manage and analyze large amounts of data generated by the Orb, by the Worldcoin app, and by on-chain activity. In particular, the team's responsibilities include (1) business intelligence, (2) statistics, and (3) data engineering.
About the Opportunity:
As our data engineer, you will be responsible for developing the data architecture and pipelines that support our data-driven initiatives.You will work closely with data scientists, analysts, and other stakeholders to ensure data quality, accessibility, and performance across various data storage systems and platforms. You will be part of a team that is a service provider to and collaborates closely with many other teams (in particular Fraud and Risk Analytics, Product, Market Operations, Blockchain, and the wider Engineering team).
In this role, you will:
Work closely with the lead data engineer and contribute to the building of a new data architecture, including data models, database structures, and storage solutions

Build, maintain, and optimize scalable and efficient data pipelines to enable data ingestion, processing, and transformation from various internal and external sources

Assist with project planning, estimation, and resource allocation for data engineering initiatives, ensuring timely delivery of high-quality solutions

Monitor, troubleshoot, and optimize data pipeline performance; identifying and resolving issues to ensure high levels of reliability and availability

Collaborate with data scientists, analysts, and other stakeholders to understand their data needs and develop solutions to address them
About You:
Degree in a quantitative field like computer science, engineering or physics

3+ years of hands-on work experience as a data engineer or in a similar role

Experience in database design and data warehousing concepts, with specific expertise in Snowflake

Proficiency in a variety of programming languages, such as Python, Java, Scala, SQL, and NoSQL databases

Experience with data pipeline and workflow management tools, such as Stitch, Fivetran, Kinesis, Airflow, or Luigi, with an emphasis on integration with Snowflake

Familiarity with data integration and ETL tools and techniques, specifically for use with Snowflake

Strong analytical and problem-solving skills, with the ability to understand complex data systems and develop innovative solutions

Excellent communication and collaboration skills, with experience working in cross-functional teams

Proven track record of engineering systems in a fast-paced and continuously evolving environment; startup experience a plus

Willingness to travel to the company co-working week in Berlin once a month
Position is open to Remote Work from Europe, with periodic travel to Berlin
LI-Remote