Fraud Analyst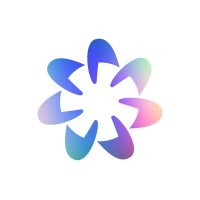 Worldcoin
IT, Accounting & Finance
San Francisco, CA, USA · Berlin, Germany · New York, NY, USA · Remote
Posted on Tuesday, April 25, 2023
About the Company:
Worldcoin (www.worldcoin.org) is an open-source protocol, supported by a global community of developers, individuals, economists and technologists committed to expanding participation in, and access to, the global economy. Its community is united around core beliefs in the inherent worth and equality of every individual, the right to personal privacy, and open and public collaboration. These beliefs are reflected in what the community is building: a public utility to connect everyone to the global economy.
The Worldcoin Foundation (www.worldcoin.foundation) is the protocol's steward and will support and grow the Worldcoin community until it becomes self-sufficient. Tools for Humanity (www.toolsforhumanity.com) is a global hardware and software development company. It helped launch Worldcoin and continues to provide support to the Foundation, in addition to operating the World App.
About the Team:
The Fraud and Risk Analytics team is responsible for detecting and preventing fraudulent activities that may endanger the health of the Worldcoin ecosystem. Our unique growth model of using a global network of Orb Operators to give a free share of Worldcoin to everyone on Earth leads to numerous challenges that no company has ever encountered before. Potential fraud types include large-scale incentive fraud, social engineering fraud, and presentation attacks. Therefore, sophisticated fraud and risk analytics is essential for Worldcoin's long-term success.
About the Opportunity:
As our first Fraud Analyst, you will be the lead investigator on the front lines of fighting fraud at Worldcoin. You will be responsible for (a) manually reviewing and investigating fraud alerts and incidents, (b) monitoring our fraud platform for anomalous activity, and (c) being the primary liaison to our Trust and Safety and Client Experience teams. You will report directly to the Head of Fraud and Risk Analytics, and with the team, you will have the opportunity to build a world class fraud operations program from scratch.
In this role, you will:
Monitor real-time events/transactions flagged for fraud and abuse and manually review using fraud subject matter expertise

Investigate individual events using internal policies and review methodologies to determine if the transactions/events are fraudulent or not

Understand our products, systems and tools; investigate behavioral patterns through data analysis

Research fraud and user behavior to contribute to machine learning models, rules and other detection systems

Collaborate with stakeholders to improve our fraud prevention mechanisms, processes and tools

Learn and maintain strong domain knowledge of the world of fraud including prevention techniques and technologies

Maintain or exceed established service level agreements (SLAs) for timely resolution of queued cases to minimize potential losses

Handle escalations from internal and external stakeholders in a professional and efficient manner
About You:
Bachelor's degree from an accredited institution

Minimum 1 year of experience in investigating and resolving fraud incidents

Experienced in analyzing data and comfortable making impactful decisions in a fast-paced and sometimes ambiguous environment

Attention to detail and ability to multitask

Excellent problem-solving and analytical skills

Strong business judgment and communication skills

Ability to self-start and work with minimal supervision after training

Availability during periods of heightened risk (including on weekends and holidays)

Work experience in fintech, payments, lending, banking, or financial institutions is a plus

Experience in using a database query language (e.g. SQL) and data processing and analytics tools such as Python / R / SAS is a plus

Ideal candidate will be available to start within two weeks following an offer