Senior Data Scientist, Product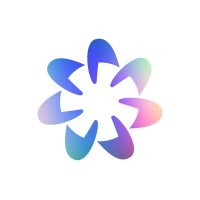 Worldcoin
Product, Data Science
Remote
Posted on Wednesday, February 22, 2023
About the Company:
Worldcoin (www.worldcoin.org) is an open-source protocol, supported by a global community of developers, individuals, economists and technologists committed to expanding participation in, and access to, the global economy. Its community is united around core beliefs in the inherent worth and equality of every individual, the right to personal privacy, and open and public collaboration. These beliefs are reflected in what the community is building: a public utility to connect everyone to the global economy.
The Worldcoin Foundation (www.worldcoin.foundation) is the protocol's steward and will support and grow the Worldcoin community until it becomes self-sufficient. Tools for Humanity (www.toolsforhumanity.com) is a global hardware and software development company. It helped launch Worldcoin and continues to provide support to the Foundation, in addition to operating the World App.
About the Team:
The Data Science team is responsible for deriving data-driven insights to support Worldcoin's key decisions. Because of our unique growth model of using a global network of Orb Operators to give a free share of Worldcoin to everyone on Earth, we require a high-performing Data Science team that is able to manage and analyze large amounts of data generated by our products and operations. In particular, the team's responsibilities include (1) business intelligence, (2) statistics, and (3) data engineering.
About the Opportunity:
As our first Product Data Scientist, you will enable our Product team to make data-driven decisions regarding the design of the World App. You will be responsible for (1) optimizing the Product team's data collection and experimentation efforts, (2) providing business intelligence insights, and (3) performing in-depth data analyses. You will report to our Head of Data Science, while being embedded in one or more product squads, working closely with our Head of Product and their team of senior product managers. Your work will directly impact product feature design as well as our data science and tooling decisions.
In this role, you will:
Help the product team collect the right data and define the right metrics to be able to measure and track the performance of the World App

Enable the product team to understand trends and patterns in a timely manner by building BI dashboards

Empower the product team with data and help them make decisions on the product roadmap (e.g., funnel metrics, analysis of churn)

Identify trends and connect sometimes seemingly disconnected data sets to develop hypotheses regarding key factors influencing the user lifecycle

Collaborate with our statistician to design and run experiments, ensuring that the right approach is taken to disentangle causation from correlation

Develop both backwards-looking analyses on product performance and user behavior as well as forward-looking predictive models to help us better understand Worldcoin's users and their needs (e.g., retention and engagement models, next-best action prediction)

Support and guide our early data infrastructure and tooling decisions
About You:
Advanced degree in a quantitative field like computer science, statistics, physics, or similar, or relevant work experience.

4+ years of hands-on work experience in a similar role, including prior experience in product-driven organizations

Deep understanding of statistical inference techniques

Experience with causal inference a plus

Excellent working knowledge of SQL

Significant programming experience in at least one high-level programming language (e.g., Python)

Experience in data wrangling needed to transform complex noisy datasets into a form suitable for analysis

Knowledge in event data analytics and customer funnel analytics a plus

Experience with BI tools like Metabase, Tableau, or Looker

Experience setting up and running experiments to ensure statistically significant results

Experience telling stories and making recommendations based on data

Skilled at managing cross-functional relationships and communicating with product leadership

Practically oriented and "getting-the-job-done" mindset

Thriving in a fast-paced and continuously evolving environment

Experience with Blockchain technology a plus
Position is open to Remote Work from Europe, with periodic travel to Berlin