FP&A Manager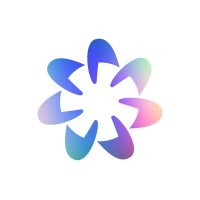 Worldcoin
Remote
Posted on Friday, January 13, 2023
About the Company:
Worldcoin (www.worldcoin.org) is an open-source protocol, supported by a global community of developers, individuals, economists and technologists committed to expanding participation in, and access to, the global economy. Its community is united around core beliefs in the inherent worth and equality of every individual, the right to personal privacy, and open and public collaboration. These beliefs are reflected in what the community is building: a public utility to connect everyone to the global economy.
The Worldcoin Foundation (www.worldcoin.foundation) is the protocol's steward and will support and grow the Worldcoin community until it becomes self-sufficient. Tools for Humanity (www.toolsforhumanity.com) is a global hardware and software development company. It helped launch Worldcoin and continues to provide support to the Foundation, in addition to operating the World App.
This opportunity would be with Tools for Humanity.
About the Company:
Worldcoin is a new, collectively owned global currency that will be distributed fairly to as many people as possible. Worldcoin will launch by giving a free share to everyone on Earth. We believe that this is an essential step to accelerate the transition towards a more inclusive global economy, providing new ways for everyone to share future prosperity. We hope you'll join us on our ambitious journey.
This opportunity would be with Tools for Humanity.
About the Team:
The Finance team at Worldcoin is critical to ensuring Worldcoin functions from a payments standpoint, and also that proper controls and forecasting can occur. It works with all departments and executives, ensuring the company's strong financial health.
About the Opportunity:
In this role you will:
Prepare financial reports and present findings to executives

Analyze financial data and extract actionable insights

Interface with key stakeholders and update models

Participate in budgeting processes

Manage financial transactions

Streamline accounting functions and operations

Develop plans for financial growth
About You:
5+ years of financial planning experience

Attention to detail and process-oriented

Proactive mindset

Past experience in building controlling function at small and medium organizations would be an advantage

Driven and self-motivated

Desire to work in a fast-paced startup environment

Effective communicator

Proactive mindset
Preferred Qualifications:
Previous experience in SAP or other ERP systems

Prior experience in at a tech startup

Degree or qualifications in finance preferred