Scientist/Senior Scientist - Nucleic Acid Extraction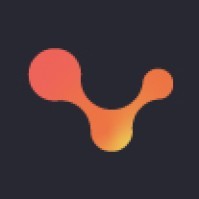 Volta Labs
Boston, MA, USA
Posted on Saturday, September 16, 2023
Volta Labs is an MIT spin-off that has unlocked powerful new DNA sequencing capabilities by developing novel fluidic technology. Building off of this core technology, Volta has created a product that streamlines DNA sequencing sample prep. Volta is at the forefront of a sequencing revolution, driving sequencing towards seamless ease of use and complete automation.
We are a product and data-driven company where employees are empowered to learn and thrive in a fast-paced, open, and collaborative environment. This is an exciting phase to join Volta; with commercialization imminent, our product has the potential to change the future of sequencing.
THE TEAM:
You'll join a team of innovative thinkers who aren't afraid to venture into new territories to build advanced automation systems. We are an incredibly supportive group that enjoys collaborating to overcome challenges and provide constructive feedback to help each other grow. We are passionate about pushing the boundaries of automation, biology, computing, robotics, design, and user experience to benefit our customers. As a core member of our team, you'll instill these values across the organization and play an integral role in helping grow the team. Join us if you want to make a meaningful impact on the future of technology while being part of a thoughtful, driven team.
THE OPPORTUNITY:
Volta is building a suite of genomics applications for its disruptive digital fluidics sample prep automation platform. As a key team member, reporting to the Head of Applications Development and collaborating closely with the Applications Development Program Manager and engineers, you will take on the role of a Scientist dedicated to the design and creation of nucleic acid extraction applications specifically tailored for the Volta platform.
RESPONSIBILITIES:
- Oversee multiple nucleic acid extraction application development projects, overseeing the entire lifecycle from feasibility to design, development, verification, validation, and design transfer.
- Engage in hands-on work, adeptly identifying and addressing challenges, systematically troubleshooting, and creatively resolving complex issues.
- Lead experimental design, guide data analysis and reporting, and reviewing project outcomes.
- Translate requirements into a comprehensive development plan, collaborating closely with the Program Manager to manage deliverables, timelines and resources.
- Manage and mentor junior RA(s), providing guidance in their daily tasks.
- Collaborate closely with hardware and software engineers to design, develop and optimize applications ensuring optimal chemistry performance and user experience.
- Conduct regular design reviews and communicate updates to the broader team.
- Stay updated on the latest advancements in next-generation sequencing technologies, applications and sample prep methods and chemistries through scientific literature, conference attendance, customer interaction, contributing insights to the Applications Development roadmap.
QUALIFICATIONS:
- PhD in bioengineering, molecular biology, biochemistry or a related discipline.
- 0-2 years for Scientist / 3+ years for Senior Scientist of relevant experience in developing and launching products (reagents, applications and/or instrumentation) in the genomics/life sciences space.
- A thorough understanding of nucleic acids, and methods including chemistry, workflows, and instrumentation, for their isolation, purification, analysis and manipulation.
- Practical experience in nucleic acid extractions from human whole blood, cell lines, microbial, fresh and FFPE tissue material, blood, etc.
- Prior experience in genomics assay development, demonstrating your ability to contribute to cutting-edge genomics research.
- Able to creatively and methodically solve complex problems, with a capacity to grasp both overarching concepts and intricate details.
- Familiarity with formal product design and development processes is a plus, particularly for Senior Scientist applicants.
- A track record of successful collaboration in a diverse, interdisciplinary environment.
- Excellent verbal and written communication skills.
- Continuous learner who embraces a growth mindset.
This is a full-time position that requires a significant amount of in-person work and collaboration. We ask that you can come onsite to our Seaport Office in Boston, MA 5 days a week.
Our Benefits and Perks:
Robust Equity Program, to build future wealth through stock options with high growth potential
Comprehensive Healthcare Coverage, including Medical, Dental, & Vision
HSA, FSA, and Sponsored Commuter Benefit Plans
Access to Our 401K Plan, to save for your future
12 Weeks of Paid Parental Leave, which can be taken over 12 months
Unlimited Paid Time Off, because we understand the importance of time off for rest and adventure
10 Paid Federal Holidays
Twice Weekly On-site Lunches, variety snacks, beverages, & treats
Weekly Paid Coffee Date with Colleague
Monthly Team Happy Hours
We are an equal opportunity employer and value diversity at our company. We do not discriminate on the basis of race, religion, color, national origin, gender, sexual orientation, age, marital status, veteran status, or disability status, and we actively seek out and value diverse perspectives. Women, people of color, people who are differently abled, and members of the LGBTQ+ community are encouraged to apply. Even if you don't check every box, but see yourself contributing, please apply. Help us build an inclusive community that will change the face of bio-automation!