Electrical and Embedded Systems Lead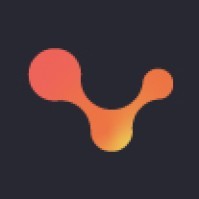 Volta Labs
Other Engineering
Boston, MA, USA
Posted on Wednesday, May 17, 2023
Volta Labs is an MIT spin-off that has unlocked powerful new DNA sequencing capabilities by developing novel fluidic technology. Building off of this core technology, Volta has created a product that streamlines DNA sequencing sample prep. Volta is at the forefront of a sequencing revolution, driving sequencing towards seamless ease of use and complete automation.
We are a product and data-driven company where employees are empowered to learn and thrive in a fast-paced, open, and collaborative environment. This is an exciting phase to join Volta; with commercialization imminent, our product has the potential to change the future of sequencing.
THE TEAM:
You'll join a team of innovative thinkers who aren't afraid to venture into new territories to build advanced automation systems. We are an incredibly supportive group that enjoys collaborating to overcome challenges and provide constructive feedback to help each other grow. We are passionate about pushing the boundaries of automation, biology, computing, robotics, design, and user experience to benefit our customers. As a core member of our team, you'll instill these values across the organization and play an integral role in helping grow the team. Join us if you want to make a meaningful impact on the future of technology while being part of a thoughtful, driven team.
THE OPPORTUNITY
We are seeking a highly motivated
Electrical and Embedded Systems Lead
to join our team. Hardware here refers to both electrical and mechanical (stronger in one or the other with preference towards electrical). You will be responsible for owning the electrical sub-system and firmware development and integration for Volta's first commercial product. The ideal candidate will be responsible for making sure the design, bring up and testing electromechanical systems and translating those to software requirements. They will lead a team of electrical, firmware and test engineers.
RESPONSIBILITIES:
- Responsible for owning the requirements for electrical sub-systems including printed circuit boards, cables assemblies and firmware
- Translating those requirements into electrical and firmware designs
- Leading electrical and firmware engineers from design all the way through to production manufacturing and launch
- Responsible for developing verification tests and methods in collaboration with software and mechanical engineers
- Play a key role in well planned execution of bringing together software and hardware into fully-functional subsystems
- Responsible for product safety and compliance plans and testing for CE and NRTL certification
- Developing in-unit testing for manufacturing assembly line and post launch sustaining activities
- Lead and mentor electrical and firmware engineering team ensuring they develop high quality designs that meet requirements on schedule
QUALIFICATIONS:
- Bachelor's degree (B.S.) in Electrical, Electronics or Computer Engineering. Master's degree preferred.
- 6-8 years experience developing, testing and releasing complex electro-mechanical systems or robotic systems for multiple products, from early concept through to mass production with 1-3 years people leadership experience
- Experience working in multi-disciplinary design, development, integration and test teams
- Led design of multiple products that have met EMI/EMC, safety and related certification standards
- Expertise with electrical CAD design tools with Altium preferred
- Led multiple projects overseeing teams of more than 5 engineers.
- Strong technical proficiency in electrical and embedded systems engineering.
- Experience leading complex cross-disciplinary engineering projects
- Experience managing system and subsystem requirements
- Well versed in hardware debugging and passionate about understanding why things work (or don't!)
- Are comfortable working fluidly across engineering disciplines - from mechanical design to electrical engineering to embedded software
- Knowledge of motion control, sensors, and control algorithms
- Capability of guiding team through the complete product development phases
- Comfortable working on Linux systems, scripting with Python and familiarity with low-level embedded firmware (C++ preferred)
This is a full-time position that requires a significant amount of in-person work and collaboration. We ask that you can come onsite to our Seaport Office in Boston, MA 5 days a week.
Our Benefits and Perks:
Robust Equity Program, to build future wealth through stock options with high growth potential
Comprehensive Healthcare Coverage, including Medical, Dental, & Vision
HSA, FSA, and Sponsored Commuter Benefit Plans
Access to Our 401K Plan, to save for your future
12 Weeks of Paid Parental Leave, which can be taken over 12 months
Unlimited Paid Time Off, because we understand the importance of time off for rest and adventure
10 Paid Federal Holidays
Twice Weekly On-site Lunches, variety snacks, beverages, & treats
Weekly Paid Coffee Date with Colleague
Monthly Team Happy Hours
We are an equal opportunity employer and value diversity at our company. We do not discriminate on the basis of race, religion, color, national origin, gender, sexual orientation, age, marital status, veteran status, or disability status, and we actively seek out and value diverse perspectives. Women, people of color, people who are differently abled, and members of the LGBTQ+ community are encouraged to apply. Even if you don't check every box, but see yourself contributing, please apply. Help us build an inclusive community that will change the face of bio-automation!