Field Service Engineer - Lazio (Italy)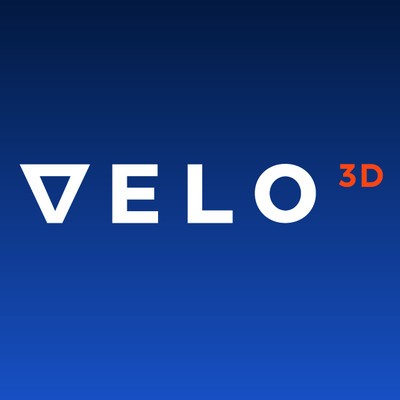 Velo3D
Northeast Region, Brazil · Lazio, Italy · United States
Posted on Thursday, May 4, 2023
Velo3D is a technology company that provides the industry's most advanced fully integrated metal 3D printing solution for mission-critical parts.
Some of the most pioneering companies, including SpaceX, Honeywell, and Lam Research, use the Velo3D solution to drive defense innovation, improve aerospace applications, enhance transportation efficiency, and produce critical oil & gas applications.
While conventional 3D printing and traditional manufacturing methods impose strict design and performance limitations, Velo3D supports true design freedom and allows engineers to build the complex parts they need without compromising performance or quality for manufacturability. In our quest to support tomorrow's innovations, we enable parts to be printed to exact standards of consistency, quality, and repeatability.
Position Overview
The Field Service Engineer (FSE) installs, repairs, upgrades, services, and trains customers on our 3D printers and supporting equipment at our customer sites. While the role is home-based, with a primary focus on customers in Italy initially working in the Lazio region of Italy, traveling to support other customers and team members within Italy and the EMEA region is critical for success.
Near-Term Deliverables - First Year:
·
Become a driver for customer success
·
Demonstrate competency in 2 or more subsystems within 3 months
·
Complete all Level 2 (or higher) training within the first 6 months
·
Complete all Level 3 (or higher) training within the first year
·
Deploy to the customer site for a dedicated on-site assignment
Essential Job Functions
Follow procedures to test, operate and maintain 3D Printers and related equipment
Assemble and test mechanical, electrical, pneumatic, and optics sub-assemblies; demonstrate mastery in one of these areas
Interpret manuals, schematics, and wiring diagrams to solve problems
Repair equipment with hand tools and test instruments
Order and replace parts as needed through our ERP system
Collaborate with others to test, tune, upgrade, and adjust equipment
Consult with engineering when needed to resolve problems or to suggest product improvements
Install and commission equipment according to specifications
Follow protocols for security, safety, access, scheduling, and communications
Provide specific training and instruction to customers, coworkers, and contract manufacturers
Schedule and perform Preventative Maintenance (PM) activities
Communicate daily activities, status, and metrics through our CRM system
Advise management regarding customer satisfaction and product performance
Participate in developing processes, procedures, and documentation as directed by the supervisor
Participate in team and other assigned meetings
Other duties as needed or required
Education
Required: Electromechanical higher-level qualification, or similar discipline within the field of engineering.
Desired: Undergraduate degree from an accredited university in an applicable field such as engineering, computer science, etc.
Experience: Required
5 years of demonstrated experience:
Operating and maintaining complicated machines in a lab or manufacturing environment
Customer-facing field service positions
Hands-on repair and calibration of equipment
Fluent in Italian and English for both verbal and written communication
Experience: Desired
Startup experience
Experience in the 3D AM markets
Experience with semiconductor manufacturing equipment
Military service
Active security clearance
About the Company:
Whether it's racing cars or missions to Mars, digital manufacturing is printing the future of innovation. Velo3D is the leader in mission-critical digital manufacturing solutions specializing in metal Additive Manufacturing (AM) or 3D Printing for high-performance industries.
With the only SupportFree laser powder bed fusion capability, we enable on-demand manufacturing of production quality Titanium, Inconel, and Aluminum parts with an unprecedented degree of design freedom and quality control. The VELO3D award-winning solution includes an integrated offering of hardware and software: Sapphire® metal AM production printer, Flow™ print preparation software, Assure™ quality assurance and control system, and an integrated manufacturing process that runs throughout the printing operation.
Our team enjoys excellent benefits including healthcare coverage and 401(K) employer contributions. We believe in transparency and recognizing exceptional efforts through our monthly all-hands meetings and team member appreciation awards.
Our job titles may span more than one career level. The starting base salary for this full-time position is between € 50,000 and € 75,000. This salary range reflects the minimum and maximum target for this position in Italy. The actual base pay is dependent upon many factors, such as work experience, job-related skills, related education, work location, and market demands. The base pay range is subject to change and may be modified in the future. In addition to a competitive base salary and a comprehensive benefits package, this position may be eligible for other forms of compensation such as participation in a bonus and equity program, as applicable.
Velo3D provides equal employment opportunities to all employees and applicants for employment without regard to, and prohibits discrimination and harassment based on, race, color, religion, age, sex, national origin, disability, medical condition, genetic information, military or veteran status, sexual orientation, gender identity or expression, or any other characteristic protected by federal, state or local laws.
This policy applies to all terms and conditions of employment, including recruiting, hiring, placement, promotion, termination, layoff, recall, transfer, leaves of absence, compensation, and training.