Pilot Production Sr Manager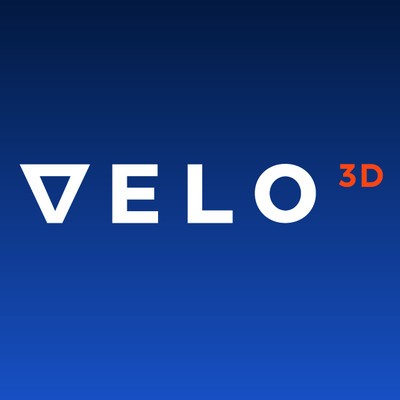 Velo3D
Fremont, CA, USA
Posted on Sunday, April 30, 2023
Velo3D is a technology company that provides the industry's most advanced fully integrated metal 3D printing solution for mission-critical parts.
Some of the most pioneering companies, including SpaceX, Honeywell, and Lam Research, use the Velo3D solution to drive defense innovation, improve aerospace applications, enhance transportation efficiency, and produce critical oil & gas applications.
While conventional 3D printing and traditional manufacturing methods impose strict design and performance limitations, Velo3D supports true design freedom and allows engineers to build the complex parts they need without compromising performance or quality for manufacturability. In our quest to support tomorrow's innovations, we enable parts to be printed to exact standards of consistency, quality, and repeatability.
The Pilot Production Sr. Manager oversees the production of initial validation builds developed through the Velo3D NPI funnel. The goal of the Pilot production team is to establish robust production processes for new products and facilitate transfer to the manufacturing team. Core areas of scope for this team include: building validation units, development of production procedures for manufacturing, identification, and implementation of quality controls, training of production staff, value engineering, and early engagement in input in design processes.
Team Management
Establish and encourage a strong teamwork culture and strong collaboration with peer departments
Responsible for meeting Pilot production schedules and executing required system builds per plan.
Lead the teams to develop measures that improve production methods, production flow, and product quality
Build and develop the team to ensure that skill versatility meets the upcoming business needs
Pilot Production
Leads/manages process troubleshooting to achieve desired product outputs/yields prior to manufacturing handoff
Coordinates with program management to meet established timelines
Understands and uses data, metrics, and statistical information to improve the manufacturing process (SPC)
Manages development and delivery of all Pilot Production KPIs
Responsible for establishing and transferring production process documentation to manufacturing teams
Responsible for ensuring effective training and transfer of knowledge to manufacturing teams
Supports manufacturing on high complexity and/or non-standard builds
Participates in cross-functional process improvement initiatives
Education
BS degree in an Engineering or Business field is required
Experience
3+ years of supervisory/people management experience
7+ years combined experience in both development and/or engineering roles supporting high complexity capital equipment manufacturing
Skills
Lean Manufacturing and Six Sigma principles and methods
Excellent communication and interpersonal skills
Good working knowledge of MRP and SAP
Self-starter with demonstrated efficient work methods, analytical & problem-solving skills and ability to handle multiple tasks in a fast-paced environment
About the Company:
Velo, Velo3D, Sapphire and Intelligent Fusion are registered trademarks of Velo3D, Inc. Without Compromise, Flow, and Assure are trademarks of Velo3D, Inc.
Our team enjoys excellent benefits including healthcare coverage and 401(K) employer contributions. We believe in transparency and recognizing exceptional efforts through our monthly all-hands meetings and team member appreciation awards.
Our job titles may span more than one career level. The starting base salary for this full-time position is between $130,824 and $145,000. This salary range reflects the minimum and maximum target for this position in the U.S. The actual base pay is dependent upon many factors, such as work experience, job-related skills, related education, work location, and market demands. The base pay range is subject to change and may be modified in the future. In addition to a competitive base salary and a comprehensive benefits package, this position may be eligible for other forms of compensation such as participation in a bonus and equity program, as applicable.
Velo3D provides equal employment opportunities to all employees and applicants for employment without regard to, and prohibits discrimination and harassment based on, race, color, religion, age, sex, national origin, disability, medical condition, genetic information, military or veteran status, sexual orientation, gender identity or expression, or any other characteristic protected by federal, state or local laws.
This policy applies to all terms and conditions of employment, including recruiting, hiring, placement, promotion, termination, layoff, recall, transfer, leaves of absence, compensation, and training.