Product Designer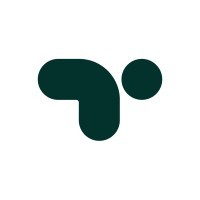 Truework
Product, Design
San Francisco, CA, USA
Posted on Saturday, September 18, 2021
Truework is on a mission to create trust in every financial transaction. This is why we build products that enable businesses and consumers to regain control over how their sensitive financial information is shared online. Our platform empowers lenders to complete employment and income verifications quickly and accurately while enabling organizations to automate the verification process and ensure the privacy of their employees' personal data. On the consumer side, we are giving employees unprecedented visibility into how their professional information is shared between third parties such as banks, mortgage lenders and employers. We believe increasing data transparency and returning data controls to the consumer are two crucial steps toward improving the health and safety of the internet as we know it.
As a Product Designer at Truework, you will play a key role in delivering this vision to our customers, working directly with our leadership and EPD teams on crafting seamless experiences for our users with a focus on growth-oriented projects and new product areas. This is a highly collaborative role that will require you to work closely with product managers, engineers, and the rest of the design team to ship products with high impact and business outcomes.
We are looking for a motivated and strategic thinker with a strong interest in building products that promote consumer control and data privacy. We value tenacious curiosity and the drive to set and own ambitious business goals. This role also comes with growth potential of its own, as we are looking for someone interested in becoming a staff designer down the road.
At Truework, you would be responsible for:
Design the future experience of identity verification products for verifiers and consumers
Lead the design efforts for new features and product offerings aimed at growing Truework's verifier teams, verifier self-serve users and consumers
Work directly with the founders and Head of Design to iterate product concepts
Explore opportunities to better deliver value to users through polished product experiences
What we're looking for:
5+ years of design experience working in tech and/or a start-up
Enjoy working on end-to-end design projects with a focus on interaction design, product strategy, and visual design
A product thinker with the ability to lead product initiatives from concept to execution with excellent attention to detail and knowledge of best industry standards for UI/UX design
A strong cross-functional partner to PMs, engineers and customer experience teams
Interest in designing identity and consumer privacy products
Experience working on B2B growth projects such as user onboarding and customer education
Ability to thrive in a fast paced, collaborative environment
Ability to work independently and identify and solve problems effectively and efficiently
About your team at Truework and who you will work with:
Cash Compensation:
Our cash compensation for this role is targeted at $160,000-$178,000 for candidates based at our hubs in New York City & San Francisco. Final offer amounts are determined by multiple factors including candidate expertise and may vary from the amounts listed above.
Benefits
Flexible PTO policy
Learning & Development stipend
Health, Dental, Vision,
Life Insurance, STD, LTD

Equity
TruePerks
Commuter, FSA, HSA
401K plan
Bring Your TRUE Self to Work.
One of our 4 values at Truework is Valuing Diverse Perspectives, and we are on a mission to create a company that is the right fit for every person inside of it. Diversity and Inclusion are the hard-and-fast principles guiding how we build our teams, cultivate leaders, and create a company where our employees are comfortable bringing their authentic, true selves to work.
Truework is an Affirmative Action, Equal Opportunity Employer. As part of our standard hiring process for new employees, employment with Truework will be contingent upon successful completion of a comprehensive background check.