Product Manager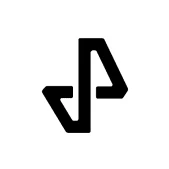 Tempo
Product
Cairo, Cairo Governorate, Egypt
Posted on Monday, February 27, 2023
Product Manager, Tempo (Egypt)
Who We Are
Tempo's mission is to give everyone the power to realize their strength and lead a healthy, full life.
It's the first and only personal training solution that can track your motion and use that data to give you a richer and more effective workout in live and on-demand classes. Using 3D sensors and A.I., Tempo enables expert coaches to correct your form and provide personalized feedback in real-time.
With its stunning and compact design, Tempo and all its included accessories can be tucked away and fit seamlessly into any home. We believe the combination of beautiful hardware, AI technology, and premium content is how we help our members build lifelong habit with fitness.
Tempo is thriving and we're experiencing growth of over 300% in sales. Headquartered in San Francisco, Tempo's all-star team includes alumni from Google, YouTube, Netflix, Airbnb, Pixar, and Orangetheory, backed by $300 Million in funding from Softbank, General Catalyst, Norwest Venture Partners, Founders Fund, Khosla Ventures, DCM, and Signal Fire.
About the Role
In this role, you'll work at the intersection of product, marketing, engineering, design, and content to help our customers form a fitness habit and set them on a path to achieve their goals.
You will work directly with your team and with Tempo leadership in bringing your strategy to life, setting priorities and driving day to day execution. You'll foster a team culture and processes to seamlessly integrate hardware, software, AI, and content to create engaging and rewarding products.
This role is based in our Cairo office.
Responsibilities:
4+ years of experience as a Product Manager, Technical Product Manager, or equivalent

Familiar w/ A/B testing administration and web personalization platforms

Experience with web content management systems and working within a multi-lingual, multi-region site

Conceptualize and analyze different parts of our infrastructure and how they interrelate

Build consensus around product roadmap across the company

Analyze the market and work with both customers and internal teams to determine what we should solve for next

Experience building product roadmaps and highly scalable and reliable experimentation and content management platforms serving the needs of our growth, marketing, and revenue teams

Drive a strategy that balances multiple priorities and use cases across customers and product teams

Maximize clarity by bringing a data-driven mindset to setting goals and milestones

Partner with engineering and cross functional teams to execute on roadmaps
Qualifications:
4+ years product experience, ideally at a consumer company focusing on B2C e-commerce products
Direct experience with large-scale e-commerce platforms, A/B testing, data platforms, web and native mobile application environments, and data analytics
Ability to work independently on advanced SEO projects with little oversight
Demonstrated expertise optimizing conversion funnels, UX, A/B testing, analysis and reporting
Track record of success in fast-paced organizations with matrixed reporting environments
Demonstrated collaboration skills, working across a broad organization including technology, account management, marketing, finance, operations, business development and sales