Manager/Senior Manager, Commercial Business Development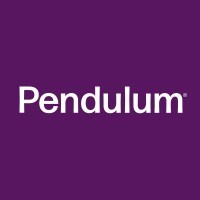 Pendulum Therapeutics
Sales & Business Development
San Francisco, CA, USA
Posted on Tuesday, May 23, 2023
About Pendulum
Pendulum
®
is on a mission to help people improve physical and mental health by creating a new category of products that target the microbiome. We are researching, developing and commercializing a novel class of rationally-designed Live Synbiotics
™
(probiotics + prebiotics) that have demonstrated clinical efficacy to treat conditions like metabolic syndrome, inflammation and neurodegeneration. We are in-market with three products and have a rich pipeline of future therapies. Pendulum has created proprietary pipelines to build a unique discovery platform that identifies key, novel bacterial strains and the prebiotics that feed them.
We are a highly collaborative team of scientists, engineers, physicians, marketers and salespeople interested in improving human health by using the latest research from diverse fields, such as microbiology, molecular biology, high-throughput genomics, distributed computing, pharmaceutical development and nutrition. We believe strongly in an individual's transparency and strong communication to enable the most effective and efficient path to team success. If you're interested in building a new category of products that will help improve the lives of people globally and you love working in a cross-functional, collaborative, inspiring environment, please continue reading!
Position Summary
: We are seeking a talented individual with a proven track record for analysis,
oversight, and impact on revenue as we continue to grow the business.
In this role, you will have the opportunity to shape and deliver on partnership strategy, and will be responsible for cultivating and managing high-value alliances with a variety of partners. You will work closely with leadership to support our efforts to develop innovative products and solutions based on partner and customer feedback
.
Responsibilities
Work with senior leadership to define business development and partnership strategy, taking into account capability requirements, organizational resources, and fit with overall corporate mission
Establish and grow relationships with existing and new partners, acting as the central point of contact who maintains comprehensive account knowledge including, as needed, travel and attendance at conferences
Scope, structure and negotiate agreements across a wide range of transaction types including collaborations, licensing, joint ventures, and multi-party relationships. Work in conjunction with internal and external stakeholders
Collaborate with marketing and operations teams in strategic commercial projects
Assist with company financial planning activities like budgeting, forecasting and commercial analytics on a monthly basis
Research market trends, domain technology, and seek out information to have a solid understanding of the business; Maintain database of comparable company and transaction valuation analysis
Requirements
8-10 years of progressive experience in sourcing and closing transactions in the health and wellness space.
Proficient scientific and technical understanding of the microbiome/probiotics field.
Solid understanding of finance and accounting concepts, processes and systems
Proven ability to manage complex, cross-functional development projects with multiple scenarios and stakeholders
Ability to collaborate across all levels of the organization leveraging respectful, transparent communication.
Highly driven, motivated self-starter and pro-active thinker.
Seeks to continually drive and inspire the organization to the next level of performance through collaborative efforts
Commitment to strategic and financial results with a strong sense of ownership for projects and results
Pendulum Therapeutics, Inc. is committed to creating a diverse environment and is proud to be an equal
opportunity employer. All qualified applicants will receive consideration for employment without regard to
race, color, religion, gender, gender identity or expression, sexual orientation, national origin, genetics,
disability, age, or veteran status. We welcome all to apply.