Equipment Engineer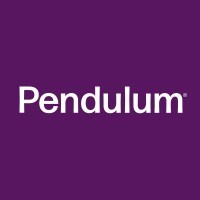 Pendulum Therapeutics
San Francisco, CA, USA
Posted on Thursday, August 31, 2023
Pendulum® is on a mission to help people improve physical and mental health by creating a new category of products that target the microbiome. We are researching, developing and commercializing a novel class of rationally-designed Live Synbiotics™ (probiotics + prebiotics) that have demonstrated clinical efficacy to treat conditions like metabolic syndrome, inflammation and neurodegeneration.
Pendulum has created proprietary pipelines to build a unique discovery platform that identifies key, novel bacterial strains and the prebiotics that feed them.
We are a highly collaborative team of scientists, engineers, physicians, marketers and salespeople interested in improving human health by using the latest research from diverse fields, such as microbiology, molecular biology, high-throughput genomics, distributed computing, pharmaceutical development and nutrition. We believe strongly in an individual's transparency and strong communication to enable the most effective and efficient path to team success.
If you're interested in building a new category of products that will help improve the lives of people globally and you love working in a cross-functional, collaborative, inspiring environment, please continue reading!
We are seeking an
Equipment Engineer
who will be responsible for ensuring Pendulum's equipment and machinery runs smoothly and reliably. They will use creative problem solving to lead the development of a computerized maintenance management system (CMMS) andwork with engineering/automation to usher in a predictive maintenance program. The selected candidate assumes full ownership of specific equipment technologies and maintains them for use with the highest standards of safety, quality, and output.
Responsibilities
Ensure that equipment, systems, infrastructure, and equipment run optimally with minimal downtime to be ready for use in support of the company's manufacturing goals.
Set, track and communicate maintenance KPIs
Develop and maintain computerized maintenance management system (CMMS)
Conduct and oversee maintenance process audits
Perform planned maintenance
Diagnose equipment faults
Manage work order requests, developing time estimates, and ensuring timely completion
Establish and document maintenance procedures and protocols
Train staff on equipment operating and maintenance procedures
Coordinate and execute preventative maintenance
Maintain inventory of spare components and supplies
Install and qualify new equipment
Remove and manage legacy equipment
Requirements
Lead from the front, be on the production floor and actively involved in ensuring facility/equipment reliability
Bachelor's or Master's degree in maintenance engineering, mechanical engineering, or construction management
2+ years experience in equipment maintenance or facility management
Familiar with Process Hazard Analysis methodology
Strong knowledge of maintenance procedures and systems
Strong planning and organization skills
Excellent verbal and written communication skills including ability to communicate using data, effective user of Office or Google programs for analysis and presentations
Demonstrated record of creative problem solving and an ability to thrive in a fast-changing, fast-paced environment
Enjoy and Demonstrate a hands-on approach to equipment maintenance and reliability
Salary & Benefits
76,000 - 116,000 (DOE)
Medical, Dental, and Vision
Commuter Benefits
Life & STD Insurance
Company match on 401(k)
Flexible Time Off (FTO)
Equity
Pendulum Therapeutics, Inc. is committed to creating a diverse environment and is proud to be an equal
opportunity employer. All qualified applicants will receive consideration for employment without regard to
race, color, religion, gender, gender identity or expression, sexual orientation, national origin, genetics,
disability, age, or veteran status. We welcome all to apply.