Research Associate/Senior Research Associate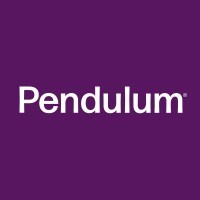 Pendulum Therapeutics
San Francisco, CA, USA
Posted on Friday, August 18, 2023
Pendulum® is on a mission to help people improve physical and mental health by creating a new category of products that target the microbiome. We are researching, developing and commercializing a novel class of rationally-designed Live Synbiotics™ (probiotics + prebiotics) that have demonstrated clinical efficacy to treat conditions like metabolic syndrome, inflammation and neurodegeneration.
Pendulum has created proprietary pipelines to build a unique discovery platform that identifies key, novel bacterial strains and the prebiotics that feed them.
We are a highly collaborative team of scientists, engineers, physicians, marketers and salespeople interested in improving human health by using the latest research from diverse fields, such as microbiology, molecular biology, high-throughput genomics, distributed computing, pharmaceutical development and nutrition. We believe strongly in an individual's transparency and strong communication to enable the most effective and efficient path to team success.
If you're interested in building a new category of products that will help improve the lives of people globally and you love working in a cross-functional, collaborative, inspiring environment, please continue reading!
Pendulum is seeking a
Research Associate/Senior Research Associate
to join our team. You will contribute to our mission through execution and development of molecular biology assays and protocols. The ideal candidate will have experience in cell culture techniques, qPCR, microbiology (especially anaerobic cell culture), running ELISAs, and NGS library preparation. Additionally the ideal candidate will have familiarity with instrumentation such as GC, HPLC, FC, Mi-Seq, and Bioanalyzer. This position will interact closely with the Computational, Process Development, Quality, and Manufacturing teams.
Responsibilities
Independently execute molecular biology experiments and use in-house software tools to analyze data
Develop, maintain, and run cell culture assays
Support microbiology and molecular biology teams in multiple parallel projects
Execute assays both in clinical and R&D labs including DNA extraction, qPCR assays and NGS library preparations
Execute anaerobic microbiological growth phenotyping assays using sterile technique
Prepare and maintain stocks of in-house prepared reagents.
Work closely with Molecular R&D, Clinical, and Computational teams and contribute to the company
Requirements
B.A. in Microbiology, Biochemistry, Biology, or related field
1-5+ years experience in core facility, industrial molecular or microbiological role
Experience with maintaining cell cultures
Experience running ELISAs
Experience with DNA and RNA extraction, qPCR; familiarity with NGS
Experience with classical microbiology techniques
Experience working closely with Scientists and Computational Biologists to design, develop and optimize assays
Comfort (and preferably experience) in handling human samples: stool, skin and blood
Experience with developing/writing SOPs, documenting and tracking lot numbers and using lab management systems
Belief in transparency and open communication and the ability for an individual's power to improve and enable those around them
Salary & Benefits
80,000 - 110,000 (DOE)
Medical, Dental, and Vision
Commuter Benefits
Life & STD Insurance
Company match on 401(k)
Flexible Time Off (FTO)
Equity
Pendulum Therapeutics, Inc. is committed to creating a diverse environment and is proud to be an equal
opportunity employer. All qualified applicants will receive consideration for employment without regard to
race, color, religion, gender, gender identity or expression, sexual orientation, national origin, genetics,
disability, age, or veteran status. We welcome all to apply.