Knowledge Base and Self-Service Lead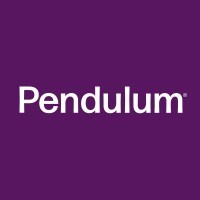 Pendulum Therapeutics
San Francisco, CA, USA
Posted on Thursday, July 27, 2023
Pendulum™ is on a mission to help people improve physical and mental health by creating a new category of products that target the microbiome. We are researching, developing and commercializing a novel class of rationally-designed Live Synbiotics™ (probiotics + prebiotics) that have demonstrated clinical efficacy to treat conditions like metabolic syndrome, inflammation and neurodegeneration. Pendulum has created proprietary pipelines to build a unique discovery platform that identifies key, novel bacterial strains and the prebiotics that feed them.
Pendulum® Therapeutics is the leading microbiome company to apply the discoveries of high-resolution, long-read DNA sequencing to the development and commercialization of microbiome interventions targeting specific diseases. Its flagship product, Pendulum Glucose Control, is the only clinically shown Medical Probiotic providing dietary management through the microbiome to help manage A1C and blood sugar levels in people with type 2 diabetes. Pendulum's proprietary innovation platform enables identification of microbiome mechanisms of action and rapid translation from discovery and development through human clinical validation. Founded in 2012 by a diverse team of scientists with deep microbiology, biochemistry, computational and clinical expertise, Pendulum has raised $57 million to date. Sequoia Capital led its Series B with repeat participation from Mayo Clinic, True Ventures, Khosla Ventures, AME Cloud Ventures and others. Formerly Whole Biome, Pendulum Therapeutics is headquartered in San Francisco. For more information, please visit
www.pendulumlife.com
.
We are a highly collaborative team of scientists, engineers, physicians, marketers and salespeople interested in improving human health by using the latest research from diverse fields, such as microbiology, molecular biology, high-throughput genomics, distributed computing, pharmaceutical development and nutrition. We believe strongly in an individual's transparency and strong communication to enable the most effective and efficient path to team success.
If
you're interested in building a new category of products that will help improve the lives of people globally and you love working in a cross-functional, collaborative, inspiring environment, please continue reading!
POSITION SUMMARY:
Pendulum seeks a
Knowledge Base and Self-Service Lead
to join our expanding
Customer Experience
team. Reporting to our
Customer Experience Manager
, our ideal candidate will be self-motivated, insatiably curious, and excited about the potential of technology for delivering a world-class customer experience. You will be responsible for owning all aspects of the help center and self-service content across Pendulum. This will include creating structured content refresh and maintenance processes based on data-driven insights.
In this role, you will own our help center strategy, day-to-day article creation and maintenance, and AI self-service workflows to empower our customers with up-to-date and accurate self-serve information. You will work closely with Revenue, Brand Marketing, CX, and HCP teams to ensure accurate product and self-service details and provide resources for teams who support customers. You will also be charged with creating an internal knowledge base to support the onboarding and product education of Pendulum employees.
Responsibilities
Manage the Pendulum knowledge base (internal & external), ensuring content is accurate, relevant, and easy to understand. (FAQs, Macros, AI support bot)
Dive deep into analytics from ZenDesk and Solvvy (aka Zoom Virtual Assistant) to continually identify opportunities to improve the customer experience through self-service
Own help center and Macros updates as a part of Pendulum's cross-functional new product launch readiness process
Remain curious and motivated on trends, industry standards, best practices, and advancements in Knowledge Base and AI-assisted Self-Service
Translate customer behavior/navigation data insights to support and suggest website improvements
Combine technology and empathy to enhance and humanize the customer self-service experience.
Coordinate with the CX team to evolve and automate self-service for tier 1 issues
Streamline information flow, enhance operational efficiency, and implement knowledge-sharing solutions
Interface cross-functionally with the Quality, Regulatory, Legal, R&D, Science, and Brand Marketing teams to regularly ensure compliance and accuracy of data within the knowledge base
Develop a deep understanding of our product, industry, associated healthcare conditions (pre-diabetes, Type 2 Diabetes, gut health, etc.), and the customer experience journey
Requirements
3+ years of experience working in Customer Experience/Support
3+ years of technical writing experience
Content strategy and information architecture experience (KCS certification a plus)
Experience with ZenDesk, Solvvy (aka Zoom Virtual Assistant), or other similar customer support and AI-assisted support tools
Technically adept at utilizing self-service support systems to build content like FAQs, macros, and chatbot workflows
Skilled at identifying and defining KPIs and understanding how to access best and leverage them for continuous improvement
Experience supporting cross-functional programs relating to help center content development and upkeep
Excellent written and verbal communication skills with attention to detail, grammar, brand tone, and voice (you take great pride in crafting the perfect sentence)
Ability to work autonomously as well as collaborate with others
Ferocious curiosity with an insatiable desire to problem solve
Desired
Bachelor's degree in Marketing, English, or other related field
Knowledge-Centered Service (KCS) certification
Experience working at a rapidly scaling startup
Experience with biotech or pharmaceutical products, companies, and processes

TRAVEL, PHYSICAL DEMANDS, AND WORK ENVIRONMENT:

Travel Requirements: none to minimal
Remote work allowed
Salary & Benefits
80,000 to 95,000 (DOE)
Medical, Dental, and Vision
Commuter Benefits
Life & STD Insurance
Company match on 401(k)
Flexible Time Off (FTO)
Equity
Pendulum Therapeutics, Inc. is committed to creating a diverse environment and is proud to be an equal
opportunity employer. All qualified applicants will receive consideration for employment without regard to
race, color, religion, gender, gender identity or expression, sexual orientation, national origin, genetics,
disability, age, or veteran status. We welcome all to apply.