Chief Medical Officer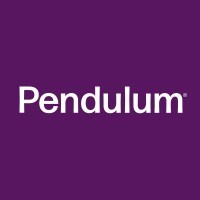 Pendulum Therapeutics
San Francisco, CA, USA
Posted on Wednesday, June 21, 2023
Pendulum
is on a mission to help people improve physical and mental health by creating products that leverage the microbiome. We are researching, developing and commercializing a novel class of rationally designed live Synbiotics
TM
(probiotics + prebiotics) that have demonstrated clinical efficacy to assist with the management of conditions like metabolic syndrome, inflammation and neurodegeneration.
Pendulum has created proprietary pipelines to build a unique discovery platform that identifies key, novel bacterial strains and the prebiotics that feed them.
We are a highly collaborative team of scientists, engineers, physicians, marketers and salespeople interested in improving human health by using the latest research from diverse fields, such as, microbiology, molecular biology, high-throughput genomics, distributed computing, pharmaceutical development and nutrition. We believe strongly in an individual's transparency and strong communication to enable the most effective and efficient path to team success.
If you're interested in building a new category of products that will help improve the lives of people globally and you love working in a cross-functional, collaborative, inspiring environment, please continue reading!
We are currently seeking a
Chief Medical Officer
to join Pendulum's Executive Team to develop strategy and implement ideas that advance the business. The CMO will be the outward face of the company, presenting data and insights to both healthcare practitioners and consumers in conferences, podcasts, webinars, etc. Additionally, the CMO will work collaboratively with external clinicians (e..g, Mayo Clinic, Cleveland Clinic, industry partners) and clinicians to design and enable clinical trials that build credibility and insights for Pendulum products. Lastly, this role requires close collaboration with internal teams (Commercial, R&D, Operations, Finance) to continuously bolster insights, claims and brand credibility that drive revenue from both new and returning customers.
The ideal candidate believes the microbiome is the next frontier of health and understands how the microbiome impacts metabolism, inflammation, immune response and neurology. Pendulum is a full stack company so the successful candidate will enjoy learning and working closely with all departments: R&D, Manufacturing/Operations, Commercialization and Finance. If you are charismatic, collaborative and eager to translate microbiome theories into differentiated products that help millions of people improve their health, we invite you to join us in leading the next frontier of health!
Responsibilities
Partner with the CEO and executive team to provide medical input and clinical guidance in creating strategies to grow Pendulum credibility, brand and revenue.
Serve as the external face of Pendulum to the medical community and consumers.
Serve as an internal resource to the Pendulum team, including Revenue, Product, Customer Service, R&D, and Operations.
Present to healthcare professionals and consumers at conferences, podcasts, webinars, etc.
Work closely with HCP Revenue team to drive 20% of revenue goals
Identify and bring in clinical trial collaborators that grow scientific/clinical data for Pendulum current and future products. Examples of current collaborators include the Mayo Clinic, Cleveland Clinic and Johns Hopkins.
Develop customer trials to enable claims and new insights for product and revenue teams.
Develop strategy for and implementation of getting Pendulum products into third-party funded protocols, programs with formularies and inclusion in treatment guidelines.
Oversee safety monitoring.
Manage Medical Advisory Board.
Requirements
MD with both clinical care and clinical research experience acquired in either a general medicine setting (Emergency Medicine, Internal Medicine or Family Medicine) or a medical specialty area, e.g Gastroenterology, Endocrinology, Neurology, etc.
Expertise and knowledge of the microbiome and application of novel probiotics in clinical practice.
At least 8 years of experience in supporting company sponsored and/or investigator initiated clinical trials evaluating product efficacy and safety (therapeutic or diagnostic).
Knowledge and experience of GCP standards
Demonstrated ability to work independently and be a fully contributing member of a multi-functional fast-paced team environment
Effective and concise communicator.
Experience in giving clinical presentations to medical audiences including physicians and allied health care providers.
Experience in building positive, collaborative relationships with members of the academic and clinical community.
Experience in clinical and preclinical protocol design.
Demonstrated ability to interact collaboratively with marketing teams
Salary & Benefits
300,000 - 325,000
Medical, Dental, and Vision
Commuter Benefits
Life & STD Insurance
Company match on 401 (k)
Flexible Time Off (FTO)
Equity
Pendulum Therapeutics, Inc. is committed to creating a diverse environment and is proud to be an equal
opportunity employer. All qualified applicants will receive consideration for employment without regard to
race, color, religion, gender, gender identity or expression, sexual orientation, national origin, genetics,
disability, age, or veteran status. We welcome all to apply.