Director, Quality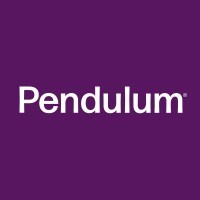 Pendulum Therapeutics
Quality Assurance
San Francisco, CA, USA
Posted on Thursday, February 16, 2023
Pendulum
®
is on a mission to help people improve physical and mental health by creating a new category of products that target the microbiome. We are researching, developing and commercializing a novel class of rationally-designed Live Synbiotics
™
(probiotics + prebiotics) that have demonstrated clinical efficacy to treat conditions like metabolic syndrome, inflammation and neurodegeneration.
Pendulum has created proprietary pipelines to build a unique discovery platform that identifies key, novel bacterial strains and the prebiotics that feed them.
We are a highly collaborative team of scientists, engineers, physicians, marketers and salespeople interested in improving human health by using the latest research from diverse fields, such as microbiology, molecular biology, high-throughput genomics, distributed computing, pharmaceutical development and nutrition. We believe strongly in an individual's transparency and strong communication to enable the most effective and efficient path to team success.
If you're interested in building a new category of products that will help improve the lives of people globally and you love working in a cross-functional, collaborative, inspiring environment, please continue reading!
We are seeking a
Director, Quality
who will be responsible for driving rigorous quality standards for Pendulum's novel microbiome interventions and promoting a quality mindset across the entire company. They will lead all Quality Assurance and Quality Control functions, establish improvement initiatives and collaborate with cross-departmental leadership, including manufacturing, engineering, R&D, and marketing.
This person will ensure appropriate systems are in place to measure, trend process performance and prevent product defects. The Quality Director will facilitate quality improvement projects by setting up methodologies for quality control that leverage six sigma and lean principles. The key accountabilities will include: to coordinate and conduct product, process, and system audits to ensure the quality system meets internal, customer, and regulatory requirements. They should be both passionate and comfortable working with a very young brand in its early stages of growth. This person will report directly to the VP Operations.
Responsibilities
Lead the identification and definition of Product Quality metrics in line with product specifications and desired consumer experience and perception
Lead quality and regulatory incident resolution activities for the products and operating practices. Determine and recommend appropriate mitigation activities to executive leadership
Evaluate and recommend new programs or modifications to existing programs including master sanitation, sanitation procedures and validation, microbiology and pathogenic testing. This includes the evaluation of target and action limits, deviation documentation and reporting
Work closely with our legal team and internal / external regulatory and certification requirements to assess Pendulum programs and recommend and execute necessary changes to be in compliance with such requirements such as Non-GMO,etc.
Create structure and organization of QA files of required suppliers, audits, product safety reviews, operating procedures, product information, compliance documents, certificates and/or critical supporting data
Lead the evaluation and development of quality systems and programs that enable effective and efficient measurement and storage, for effective analysis and decision making as well as continuous improvement
Work cross- functionally to investigate for root causes of product/process failures and drive corrective & preventive actions internally and/or with co-mans
Analyze product quality metrics and trends, audit data, customer feedback, regulator and workgroup input
Manage the Quality department and provide guidance and training to all team members.
Requirements
BS or BA degree in Food Science, Food Engineering, Biochemistry or Equivalent. Relevant certifications or course work in food safety, HACCP Plan Development, SPC, L6S Black Belt a plus
Minimum 10 years' experience in Quality Management in the Food and Beverage Industry with increasing responsibility. 5-7 years' experience as a Quality Assurance Manager or Quality Control Manager with strong people management responsibilities
Excellent verbal and written communication skills including ability to communicate using data, effective user of Office or Google programs for analysis and presentations
Comprehensive knowledge regarding food safety, HACCP and federal, state and local regulations governing food products is required
Experience ensuring compliance of manufacturing facilities to all applicable standards and regulations for food quality and safety, thorough understanding of FDA regulations and GMPs
Ability to understand and interpret analytical results with specific knowledge relating to chemical, physical, sensory and microbiological analyses (or experience working with outside laboratories in this capacity)
Provides leadership, support and input on decision-making issues such as new products introductions, quality system implementations, problem solving, etc.
Demonstrated record of creative problem solving and an ability to thrive in a fast-changing, fast-paced environment
Previous hands-on experience with multi-discipline food or biotech manufacturing is required
Salary & Benefits
170,000 to 210,000 (DOE)
Medical, Dental, and Vision
Commuter Benefits
Life & STD Insurance
Company match on 401 (k)
Flexible Time Off (FTO)
Equity
Pendulum Therapeutics, Inc. is committed to creating a diverse environment and is proud to be an equal
opportunity employer. All qualified applicants will receive consideration for employment without regard to
race, color, religion, gender, gender identity or expression, sexual orientation, national origin, genetics,
disability, age, or veteran status. We welcome all to apply.