Associate, Provider Data Operations Strategic Initiatives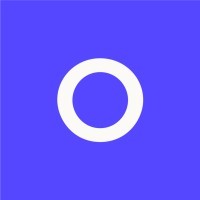 Oscar Health
Operations
Tempe, AZ, USA
Posted on Saturday, November 18, 2023
Hi, we're Oscar. We're hiring an Associate, Provider Data Operations Strategic Initiatives to join our Provider Operations team.
Oscar is the first health insurance company built around a full stack technology platform and a focus on serving our members. We started Oscar in 2012 to create the kind of health insurance company we would want for ourselves—one that behaves like a doctor in the family.
About the role
The Associate, Provider Data Operations Strategic Initiatives is responsible for working cross functionally with business and technical Oscar stakeholders and representing the needs and interests of the department in company wide strategic initiatives. The position requires collecting and documenting business requirements, building and managing project plans, documenting key project decisions, managing project governance, applying frameworks, analyzing data, and developing and communicating risk mitigation strategies across disparate initiatives and stakeholders at the same time.
You will report to the Associate Director, Provider Operations.
Work Location:
Oscar is a blended work culture where everyone, regardless of work type or location, feels connected to their teammates, our culture and our mission.
This is a hybrid role in our Tempe, Arizona office. You will work part of the time in the office and part of the time remote / work-from-home. #LI-Hybrid
Pay Transparency:
The base pay for this role is: $88,560 - $116,235 per year. You are also eligible for employee benefits, participation in Oscar's unlimited vacation program and annual performance bonuses.
Responsibilities
Leads the end-to-end management of cross-functional implementations/projects, including project plan creation, stakeholder engagement with technical and business teams, managing cross-functional relationships to drive collaboration, issue and edge case mitigation, and on-time completion.
Evaluates overall departmental performance by creating, gathering, analyzing and interpreting data and metrics as well as assisting in development of departmental metrics and implementation of mitigation strategies
Collaboratively works with all relevant internal and external stakeholder groups to collect and document business requirements, document key project decisions, manage project governance, apply frameworks, formulate proactive implementation, communications, and program strategies for successful change management and risk mitigation initiatives
Mentors team members and promotes colleagues' growth and professional development
Compliance with all applicable laws and regulations
Other duties as assigned
Qualifications
3+ years of experience in program management
2+ years of experience in delivering projects / programs independently and within a team environment
3+ years of experience using coding languages such as SQL
Successfully executed enterprise-wide initiatives: defined project plans, coordinated resources, managed implementation activities, and developed all processes associated with program rollout and ongoing support
Healthcare experience (Health Insurance, Health Systems, or Healthcare Consulting)
Bonus points
A technical bachelor's degree or commensurate years of experience
Experience using data and metrics to drive improvements in programs
Experience / background in a fast-paced operations environment
PMP Certifications or Program Management Certifications
Lean/Six Sigma Certifications
Preferred experience with provider operations, networks operations or data management
This is an authentic Oscar Health job opportunity. Learn more about how you can safeguard yourself from recruitment fraud here.
At Oscar, being an Equal Opportunity Employer means more than upholding discrimination-free hiring practices. It means that we cultivate an environment where people can be their most authentic selves and find both belonging and support. We're on a mission to change health care -- an experience made whole by our unique backgrounds and perspectives..
Pay Transparency:
Final offer amounts, within the base pay set forth above, are determined by factors including your relevant skills, education, and experience.
Full-time employees are eligible for benefits including: medical, dental, and vision benefits, 11 paid holidays, paid sick time, paid parental leave, 401(k) plan participation, life and disability insurance, and paid wellness time and reimbursements.
Reasonable Accommodation:
Oscar applicants are considered solely based on their qualifications, without regard to applicant's disability or need for accommodation. Any Oscar applicant who requires reasonable accommodations during the application process should contact the Oscar Benefits Team (accommodations@hioscar.com) to make the need for an accommodation known.