Senior Manager, Practice Administration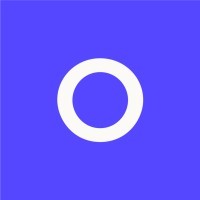 Oscar Health
Remote
Posted on Saturday, November 11, 2023
Hi, we're Oscar. We're hiring a Senior Manager, Practice Administration to join our Virtual Care team.
Oscar is the first health insurance company built around a full stack technology platform and a focus on serving our members. We started Oscar in 2012 to create the kind of health insurance company we would want for ourselves—one that behaves like a doctor in the family.
About the role
You will support the Oscar Medical Group (OMG) practice in managing the day to day operations, as well as revenue cycle and provider support of OMG. This role works directly with Oscar Health departments and OMG Clinical Leadership to advocate and lead efforts on behalf of OMG. This includes taking administrative lead responsibilities in directly working with PSTRAT/ HR, recruitment, legal, compliance, FP&A, and insurance operational partners (e.g. claims) to ensure OMG is running a sustainable practice.
You will report to the Director, Practice Management & Transformation.
Work Location
Oscar is a blended work culture where everyone, regardless of work type or location, feels connected to their teammates, our culture and our mission.
If you live within commutable distance to our New York City office (in Hudson Square), our Tempe office (off the 101 at University Ave), or our Los Angeles office (in Marina Del Rey), you will be expected to come into the office at least two days each week. Otherwise, this is a remote / work-from-home role.
You must reside in one of the following states: Alabama, Arizona, California, Colorado, Connecticut, Florida, Georgia, Illinois, Kentucky, Maryland, Massachusetts, Michigan, New Hampshire, New Jersey, New Mexico, New York, North Carolina, Ohio, Oregon, Pennsylvania, Rhode Island, Tennessee, Texas, Utah, Virginia, Washington, or Washington, D.C. Note, this list of states is subject to change. #LI-Remote
The base pay for this role in the states of California, Connecticut, New Jersey, New York, and Washington is: $113,600 - $149,100 per year. The base pay for this role in all other locations is: $102,240 - $134,190 per year. You are also eligible for employee benefits, participation in Oscar's unlimited vacation program and annual performance bonuses.
Responsibilities
Direct oversight of 5+ person team across revenue cycle and provider operations that supports practice management needs of OMG and Virtual Care
Collaboration and partnership with OMG clinical leaders (President, Senior Medical Directors, Medical Directors, Leads, etc) in supporting OMG clinicians and overall practice goals and operations
Direct oversight and responsibility of OMG's financial position
Responsible for clean claim and appropriate administrative billing processes for OMG, as well as review of incoming reimbursements from insurance/ payers against expected rates
Responsible for communicating and overseeing OMG's cash balance and flow of revenue/ expenses in and out of bank account
Responsible for overall provider licensing, credentialing and onboarding strategy and execution, including partnering with clinical and business leads to grow and scale the practice.
Development and management of administrative OMG Policies and SOPs when needed / supporting documentation development by other team members
Thought leader and Subject Matter Expert in practice management / industry standard practice operations on other projects, meetings, workflows etc
Directly work with, and manage if needed, HR, PSTRAT, legal and compliance work and partners for OMG needs and operations
Review current operational gaps and lead/support operational projects and vendor oversight that impact practice management operations (i.e. staffing vendors, RCM vendor review etc.)
Own annual Plan Year GoToMarket activities and planning
Plan yearly service line and Oscar Care All Hands with appropriate clinical leaders, plan agenda and materials as necessary with clinical leadership
Day to day responsibility of operational vendor relationship management (Teladoc, SNAP, Symplr) for broader virtual care team
Compliance with all applicable laws and regulations
Other duties as assigned
Qualifications
Bachelor's degree or 4 years equivalent experience
6+ years of direct practice management experience in physician group operations (i.e. practice administrator, multi-site practice manager)
4+ years of direct leadership experience
4+ years of revenue cycle (coding, billing/ claim submission, A/R) oversight experience
Bonus Points
Master of Business Administration, Healthcare Administration, or Healthcare Services Administration (MBA/ MHA/ MHSA)
Experience in managing mid-large sized physician-owned independent practices
Experience in virtual /remote team and personnel management
This is an authentic Oscar Health job opportunity. Learn more about how you can safeguard yourself from recruitment fraud here.
At Oscar, being an Equal Opportunity Employer means more than upholding discrimination-free hiring practices. It means that we cultivate an environment where people can be their most authentic selves and find both belonging and support. We're on a mission to change health care -- an experience made whole by our unique backgrounds and perspectives..
Pay Transparency:
Final offer amounts, within the base pay set forth above, are determined by factors including your relevant skills, education, and experience.
Full-time employees are eligible for benefits including: medical, dental, and vision benefits, 11 paid holidays, paid sick time, paid parental leave, 401(k) plan participation, life and disability insurance, and paid wellness time and reimbursements.
Reasonable Accommodation:
Oscar applicants are considered solely based on their qualifications, without regard to applicant's disability or need for accommodation. Any Oscar applicant who requires reasonable accommodations during the application process should contact the Oscar Benefits Team (accommodations@hioscar.com) to make the need for an accommodation known.