Senior Director, Corporate Strategy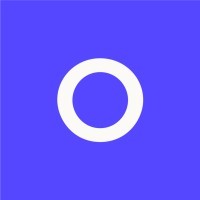 Oscar Health
Administration
New York, NY, USA
Posted on Thursday, November 9, 2023
Hi, we're Oscar. We're hiring a Senior Director, Corporate Strategy to join our Corporate Strategy team.
Oscar is the first health insurance company built around a full stack technology platform and a focus on serving our members. We started Oscar in 2012 to create the kind of health insurance company we would want for ourselves—one that behaves like a doctor in the family.
About the role
The Sr. Director, Corporate Strategy plays a critical role in shaping Oscar's corporate strategy, determining the course the company will take to maximize enterprise value and growth in a way that is aligned with the mission of the company. This high-performing leader shapes the long-term strategy of the company by evaluating and executing strategic projects, deriving insights from external and internal research, and developing recommendations and scenarios for our executive team.
You will report to the Executive Vice President, Chief of Staff to CEO.
Work Location:
Oscar is a blended work culture where everyone, regardless of work type or location, feels connected to their teammates, our culture and our mission.
This is a hybrid role in our New York City office. You will work part of the time in the office and part of the time remote / work-from-home. #LI-Hybrid
Pay Transparency:
The base pay for this role in the states of California, Connecticut, New Jersey, New York, and Washington is: $192,000 - $252,000 per year. The base pay for this role in all other locations is: $172,800 - $226,800 per year. You are also eligible for employee benefits, participation in Oscar's unlimited vacation program, company equity grants and annual performance bonuses.
Responsibilities
In partnership with Oscar's executive team, shape the corporate strategy of Oscar.
Lead the execution of multiple simultaneous strategy projects, which will be surfaced to the executive team and the board.
Collaborate deeply with SMEs and leaders across the organization.
Maintain strong external orientation, leveraging deep healthcare industry and market knowledge, and keep a pulse on healthcare investments and innovation, as well as insights into our competition and our customers' needs to bring together research and strategic decisions in key areas.
Develop thorough and analytical business cases, including economic modeling, scenario development, risks, trade-off evaluation, and prioritization decisions - tying opportunities back to Oscar and our differentiation to ensure we appropriately assess our right to win.
Lead and grow a team of corporate strategists with an eye towards developing them to be successors and leaders throughout the company
Communicate the established corporate strategy to the organization in partnership with our Communications and leadership team; drive change management as needed.
Assemble and maintain a foundation of intelligence - e.g., business financials / competitive data - that can serve as a fact base for projects and discussions.
Compliance with all applicable laws and regulations.
Other duties as assigned.
Qualifications
A bachelor's degree or commensurate 4 years of experience.
15+ years experience, with 10+ of those years in healthcare consulting or a strategic role in the healthcare industry.
7+ years experience collaborating and influencing at the executive level.
5+ years experience defining and deploying strategies for organizations at the company level.
Bonus Points
Masters degree from a top-tier program in business, health administration, or related field preferred.
This is an authentic Oscar Health job opportunity. Learn more about how you can safeguard yourself from recruitment fraud here.
At Oscar, being an Equal Opportunity Employer means more than upholding discrimination-free hiring practices. It means that we cultivate an environment where people can be their most authentic selves and find both belonging and support. We're on a mission to change health care -- an experience made whole by our unique backgrounds and perspectives..
Pay Transparency:
Final offer amounts, within the base pay set forth above, are determined by factors including your relevant skills, education, and experience.
Full-time employees are eligible for benefits including: medical, dental, and vision benefits, 11 paid holidays, paid sick time, paid parental leave, 401(k) plan participation, life and disability insurance, and paid wellness time and reimbursements.
Reasonable Accommodation:
Oscar applicants are considered solely based on their qualifications, without regard to applicant's disability or need for accommodation. Any Oscar applicant who requires reasonable accommodations during the application process should contact the Oscar Benefits Team (accommodations@hioscar.com) to make the need for an accommodation known.