Medical Assistant I (Bilingual)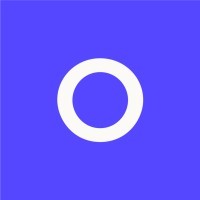 Oscar Health
Remote
Posted on Wednesday, August 9, 2023
Hi, we're Oscar Medical Group. We're hiring a Medical Assistant to join our Virtual Primary Care team.
At Oscar Medical Group, we are refactoring healthcare. We want to help each of our members achieve their healthcare goals in a personalized way. To help us achieve that goal we are looking for innovative leaders who think big and push boundaries to refactor healthcare and the healthcare delivery system.
About the role:
As we grow our virtual offering, we're looking for Medical Assistants to assist a Care Team in managing all aspects of a virtual care practice with a patient centered mindset. You'll work with a Care Team of physicians and Advanced Practice Providers (APPs) to provide collaborative care. You will be directly responsible for collecting all relevant medical information from patients both within a virtual visit and asynchronously. You will participate in product/workflow pilots, perform administrative tasks relative to practice and patient needs, and work collaboratively across all service lines.
This is a full-time position requiring 40 hours per week. Working hours will be between 7am - 10pm EST depending on needs.
You will report into the Clinical Manager
Work Location:
Oscar Medical Group is a blended work culture where everyone, regardless of work type or location, feels connected to their teammates, our culture and our mission.
This is a remote / work-from-home role. You must reside in one of the following states: Arizona, California, Colorado, Florida, Georgia, Nevada, New York, Ohio, Pennsylvania, Texas, or Virginia. Note, this list of states is subject to change. #LI-Remote
Pay Transparency:
The pay for this role is $21/hr. You are also eligible for employee benefits, and monthly vacation accrual up to 10 days per year.
Responsibilities:
Provide live video virtual check in and check out support for patients
Provide live phone and messaging support for patients
Provide support for your Care Team, including virtual physicians, APPs and RNs
Plan for each patient's medical needs from initial outreach, care coordination, to resolution
Help with the order process, including sending requisition forms and coordinating referrals
Close the loop with providers after referrals are made, including collecting patient notes from providers
Schedule appointments with patients for follow up care
Call providers and facilities to clarify information and help solve complex cases
Coordinate with internal departments to facilitate patient care
Coordinate with external providers and facilities to ensure patient needs are met (Laboratories, Imaging Facilities, Pharmacies, Vendors)
Be an active participant with camera on during team meetings, huddles, and rounds
Requirements:
Medical Assistant Certification
1+ year of experience working as a Medical Assistant in a primary care, urgent care or multi-specialty clinic
Spanish language fluency; must complete verbal and written proficiency exams
Compliance with all Oscar Medical Group work from home policies (including Internet speeds must be above 25 Mbps at home; must not be a primary caregiver for any dependents during working hours)
Bonus points:
Experience in a virtual environment
Experience with a startup
This is an authentic Oscar Health job opportunity. Learn more about how you can safeguard yourself from recruitment fraud here.
At Oscar, being an Equal Opportunity Employer means more than upholding discrimination-free hiring practices. It means that we cultivate an environment where people can be their most authentic selves and find both belonging and support. We're on a mission to change health care -- an experience made whole by our unique backgrounds and perspectives..
Pay Transparency:
Final offer amounts, within the base pay set forth above, are determined by factors including your relevant skills, education, and experience.
Full-time employees are eligible for benefits including: medical, dental, and vision benefits, 11 paid holidays, paid sick time, paid parental leave, 401(k) plan participation, life and disability insurance, and paid wellness time and reimbursements.
Reasonable Accommodation:
Oscar applicants are considered solely based on their qualifications, without regard to applicant's disability or need for accommodation. Any Oscar applicant who requires reasonable accommodations during the application process should contact the Oscar Benefits Team (accommodations@hioscar.com) to make the need for an accommodation known.