Benefits Associate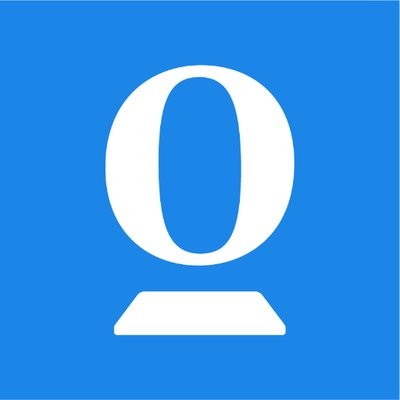 Opendoor
Accounting & Finance
Hyderabad, Telangana, India
Posted on Monday, November 20, 2023
About Opendoor
Founded in 2014, Opendoor's mission is to empower everyone with the freedom to move. We believe the traditional real estate process is broken and our goal is simple: build a digital, end-to-end customer experience that makes buying and selling a home simple, certain and fast. We have assembled a dedicated team with diverse backgrounds to support more than 100,000 homes bought and sold with us and the customers who have selected Opendoor as a trusted partner in handling one of their largest financial transactions. But the work is far from over as we continue to grow in new markets. Transforming the real estate industry takes tenacity and dedication. It takes problem solvers and builders. It takes a tight knit community of teammates doing the best work of their lives, pushing one another to transform a complicated process into a simple one. So where do you fit in? Whether you're passionate about real estate, people, numbers, words, code, or strategy -- we have a place for you. Real estate is broken. Come help us fix it.
This position can be located in Hyderabad or Chennai.
We are open to consider candidates for relocation.
About the Team
We are looking for a Benefits Associate to join our Total Rewards Team. As a member of the team, you will be primarily responsible to oversee and administer end to end leave requests and accommodations requiring specialized attention, particularly under the Family and Medical Leave Act (FMLA), the Americans with Disabilities Act (ADA), state and local leave laws, company provided leaves and short-term or long-term disability plans. You will coordinate with our third party administrators and internal departments such as payroll, people business partners, employees and their managers to ensure compliance and seamless administration of leaves. Additionally, you will support the benefits team with ad hoc project support in the areas of healthcare plans, retirement plans, time off and other benefit programs.
Role Responsibilities:
Act as the primary point of contact for all leave related questions from employees, managers, people business partners, third party administrators and other internal stakeholders
Communicate with employees regarding their needs for leave and/or modified work schedules. Ensures that employees are aware of their responsibilities and of any documentation and notice required to qualify for and to take leave
Maintains reasonable and timely communication with employees, managers and third party administrators to facilitate smooth and timely return to work; relays communication between employees and their managers during leave within reason
Advises managers and employees on the interaction of leave laws with paid time off, workers compensation, and short-term and long-term disability benefits
Oversees the return-to-work process for employees returning from extended FMLA, workers compensation, or other leave(s)
Facilitates other leave requests, which may include accommodation requests under the ADA
Administers other company time-off programs as assigned in accordance with internal policy and applicable laws
Maintains complete and accurate records of leave and accommodation requests in accordance with specified legal requirements and documentation of best practices,
including managing our HR system
Ensure timely and accurate reports to payroll in regards to salary continuation
Skills Needed:
2-5 years of experience working in benefits, specifically leave administration
Extensive knowledge of the leave requirements and other legal protections afforded by the FMLA, ADA, and other applicable laws
Experience and strong skills with closely managing and working with external vendors
Strong communication skills, ability to simplify and clearly communicate policies and processes to employees and supervisors
Excellent organizational skills and attention to detail
Acts with a high degree of urgency and time management
Advanced excel/google sheet skills
#LI-Onsite #LI-RJ1
More About Us
To learn how we are reinventing the Real Estate industry check out
our website
, to hear about our culture directly from team members visit
The Muse
and to discover what we are building for our customers read our
blog posts
.