Senior Marketing Manager, Direct Mail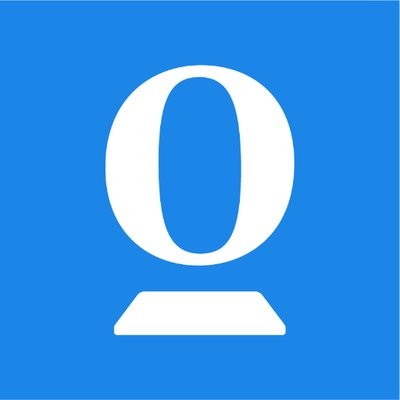 Opendoor
Marketing & Communications
Remote · United States
Posted on Thursday, September 28, 2023
About Opendoor
Founded in 2014, Opendoor's mission is to empower everyone with the freedom to move. We believe the traditional real estate process is broken and our goal is simple: build a digital, end-to-end customer experience that makes buying and selling a home simple, certain and fast. We have assembled a dedicated team with diverse backgrounds to support more than 100,000 homes bought and sold with us and the customers who have selected Opendoor as a trusted partner in handling one of their largest financial transactions. But the work is far from over as we continue to grow in new markets. Transforming the real estate industry takes tenacity and dedication. It takes problem solvers and builders. It takes a tight knit community of teammates doing the best work of their lives, pushing one another to transform a complicated process into a simple one. So where do you fit in? Whether you're passionate about real estate, people, numbers, words, code, or strategy -- we have a place for you. Real estate is broken. Come help us fix it.
About the Team
The Opendoor marketing team is looking for a Senior Marketing Manager role who can drive ambitious growth goals for Opendoor. The role will have a particular focus on Opendoor's rapidly growing Direct Mail program. We are looking for a full-stack marketer with strength in data and analytics and Direct Mail strategy expertise. Our ideal candidate is rooted in data analytics, strategic critical thinking and complex problem solving. You can seamlessly move from strategy to execution, managing large scale investments, and owning targeting, creative and budget management. You can independently run and operate a channel strategy with proven experience managing paid channels across a dynamic funnel. We're looking for a team player who can wear multiple hats, and act from ownership to drive growth. This role reports to a Direct Response Paid Media Lead, and sits within a team of experienced leaders across Media, Creative, Marketing Strategy and Lifecycle Marketing.
Role Responsibilities:
Direct Mail Strategy: From inception to launch, you will lead the Direct Mail Channel, partnering closely with Marketing Channel Managers, Finance, Ops, Engineering and Design. Direct Mail Strategy will focus on managing the entire mail flow from creative concepting and design to data pipeline management, production and mailing, including all performance analysis and reporting
Direct Mail Channel Management: Design and execute direct mail marketing campaigns, coordinating with internal partners and external agencies to develop new programs that drive incremental growth Leverage creative, targeting and data strategies to scale channels to new heights. Launch new campaigns, monitor performance, and deploy channel optimizations rooted in data and business insights. Work with data scientists to refine targeting and lead scoring efforts
Partner Management: Fully manage Direct Mail partner relationships, including managing a large and rapidly growing budget with our DM partners.
Channels Beyond Direct Mail: Standup and design new channel strategies that drive incremental growth, beyond Direct Mail.
Experimentation Strategy: Partner with Marketing and Data Science to establish an experimentation roadmap that is consistent, hypothesis-driven, and ensures robust tracking and measurement. Work with product managers, designers and copywriters to design and test new mailpieces
Stand up analytics and reporting for your initiatives: Set up reporting that tracks performance of new initiatives you launch. As initiatives grow, they will get incorporated into team level reports. You understand the nuances and complexities of data but act as a simplifier, realizing that data and insights are only powerful if they drive action. Develop reports, dashboards and performance insights for presentation to senior management.
Skills Needed:
At least 5 years of relevant work experience in performance marketing, growth.
Proven experience in Direct Mail Channel Management, end to end.
Channel management experience in at least one advertising platform, managing performance to drive results.
Proven data analytics expertise. Must be self-sufficient in pulling data, creating reports and owning performance management of your campaigns. SQL, Excel/Google Sheets and dashboarding (e.g. Mode, Tableau) knowledge is required. You must be able to pull data and map, segment and analyze patterns and trends. Must have comfort with understanding data pipelines.
Strategic critical thinker and problem solver. You can be given an open-ended problem and structure and develop an action plan with limited direction.
You must have an ownership mentality and collaborative working style.
You are a strong project manager, successfully moving from inception to execution. This is enabled by your strong communication skills, organization, time management and ability to multitask. You have experience managing holistic cross-channel marketing projects tied to business objectives.
Strong interpersonal and communication skills with the ability to communicate and influence effectively across various departments (Marketing, Data Science, Engineering, Product, Design)
Ability to work and thrive in a fast-paced and high growth environment
Bonus Points if:
Real Estate industry experience
Client and agency side experience
Location:
Remote roles in the US are available in all states EXCEPT Hawaii, Alaska, Montana, or any US Territories.
Compensation:
The base salary range for this position in Colorado, Connecticut, Washington, and New Jersey is $128,000 - $176,000/yr, and in California and New York City is $144,000 - $198,000/yr. Base salary may vary depending on relevant experience, skills, geographic location, and business needs. We offer a comprehensive package of benefits including paid time off, 12 paid holidays per year, medical/dental/vision insurance, basic life insurance, and 401(k) to eligible employees.
#LI-Remote
#LI-EB1
More About Us
To learn how we are reinventing the Real Estate industry check out
our website
, to hear about our culture directly from team members visit
The Muse
and to discover what we are building for our customers read our
blog posts
.
We Offer the Following Benefits and Perks
• Full medical, dental, and vision with optional 85% coverage for dependents
• Flexible vacation policy
• Generous parental leave
• Paid time off to volunteer
Please note that these benefits and perks are available only to Full Time team members and do not apply to contract roles.
Opendoor Values Openness
Our team celebrates our diverse backgrounds. We believe that being open about who we are and what we do allows us to be better. Individuals seeking employment at Opendoor are considered without regards to race, color, religion, national origin, age, sex, marital status, ancestry, physical or mental disability, veteran status, sexual orientation, gender identity or other protected status under all applicable laws, regulations, and ordinances. For California residents: for more information about the categories of personal information that we collect for recruiting purposes, please see our personnel
Privacy Policy
.