Program Manager, Talent Management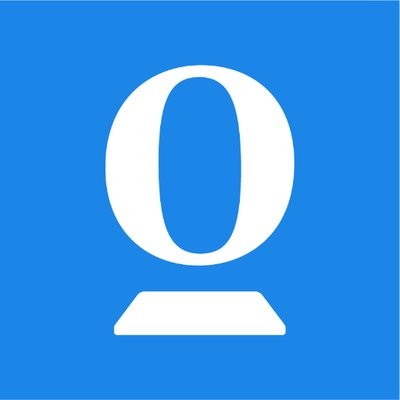 Opendoor
People & HR, Operations
Hyderabad, Telangana, India
Posted on Thursday, September 28, 2023
About Opendoor
Founded in 2014, Opendoor's mission is to empower everyone with the freedom to move. We believe the traditional real estate process is broken and our goal is simple: build a digital, end-to-end customer experience that makes buying and selling a home simple, certain and fast. We have assembled a dedicated team with diverse backgrounds to support more than 100,000 homes bought and sold with us and the customers who have selected Opendoor as a trusted partner in handling one of their largest financial transactions. But the work is far from over as we continue to grow in new markets. Transforming the real estate industry takes tenacity and dedication. It takes problem solvers and builders. It takes a tight knit community of teammates doing the best work of their lives, pushing one another to transform a complicated process into a simple one. So where do you fit in? Whether you're passionate about real estate, people, numbers, words, code, or strategy -- we have a place for you. Real estate is broken. Come help us fix it.
This position can be located in Chennai or Hyderabad .
We are open to consider candidates for relocation.
About the Team
We are seeking a highly skilled and experienced Program Manager with a proven track record of success in managing complex programs. As a Program Manager, you will be responsible for overseeing and coordinating the successful execution of multiple projects within our organization. Your primary focus will be to drive employee development and performance through the delivery of high-quality training initiatives globally and specifically to India. You will partner closely with cross-functional teams, stakeholders, and senior management to ensure the timely delivery of projects/programs and achievement of business goals. The ideal candidate possesses strong leadership, communication, and organizational skills, along with a proven track record of managing complex programs.
Role Responsibilities
Collaborate with cross-functional teams to support talent management strategy and outcomes aligned with business goals.
Create and oversee employee development programs that include onboarding, training, mentoring, leadership development, and career development
Design/Redesign content that is relevant and tailored to employees, managers and leaders based across locations and India specific.
Design and curate content that is engaging, relevant, and tailored to various learning styles
Utilize instructional design principles to create effective learning materials, including participant guides, presentations, activities, e-learnings, and assessments
Lead and facilitate in-person and virtual learning sessions, demonstrating excellent presentation and facilitation skills
Partner closely with HR, managers and leaders to provide talent related training/programs, including performance management, career growth, and employee engagement.
Analyze talent data and metrics to identify trends, opportunities, and areas for learning, development and talent management strategies
Stay current with industry trends, best practices, and emerging technologies in learning,development, and talent management
Qualifications:
Bachelor's Degree in related field
Minimum of 8 years of related experience in learning and development and program management experience
Proven experience as a Program Manager, overseeing complex programs from initiation to closure
Proven track record in developing training materials, delivering training, and facilitating
Strong understanding of project management methodologies, tools, and techniques with demonstrated ability to apply them effectively in a variety of program contexts
Exceptional communication and interpersonal skills, with the ability to effectively partner with stakeholders at all levels of the organization and drive to achieve project goals
Strong analytical and problem-solving abilities, with a focus on delivering results.
Detail-oriented with excellent organizational and time management skills.
Knowledge of HR best practices, talent trends, and legal regulations related to talent management for global and India based audiences.
Strong command of learning and development models, frameworks, tools and solutions to increase learning effectiveness.
Ability to create relationships and partnerships across all levels of a global matrix, exhibiting strong leadership and influencing skills
#LI-KK1
#LI-Onsite
More About Us
To learn how we are reinventing the Real Estate industry check out
our website
, to hear about our culture directly from team members visit
The Muse
and to discover what we are building for our customers read our
blog posts
.