Compensation Business Analyst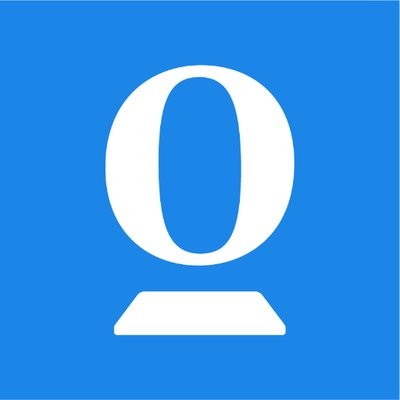 Opendoor
IT
Remote · United States
Posted on Friday, September 15, 2023
About Opendoor
Founded in 2014, Opendoor's mission is to empower everyone with the freedom to move. We believe the traditional real estate process is broken and our goal is simple: build a digital, end-to-end customer experience that makes buying and selling a home simple, certain and fast. We have assembled a dedicated team with diverse backgrounds to support more than 100,000 homes bought and sold with us and the customers who have selected Opendoor as a trusted partner in handling one of their largest financial transactions. But the work is far from over as we continue to grow in new markets. Transforming the real estate industry takes tenacity and dedication. It takes problem solvers and builders. It takes a tight knit community of teammates doing the best work of their lives, pushing one another to transform a complicated process into a simple one. So where do you fit in? Whether you're passionate about real estate, people, numbers, words, code, or strategy -- we have a place for you. Real estate is broken. Come help us fix it.
About the Team
Open Exchange is looking for an experienced Compensation Analyst to support this growing startup-within-a-startup across all aspects of compensation / recognition.
Reporting to the Head of Total Rewards and partnering extensively with the people and TA leads for the business, you will be an integral part of a small team helping to establish and achieve Open Exchange's overarching compensation philosophy. You will bring a blend of technical data skills and compensation expertise to support budget strategy/planning, market analytics and global benchmarking, including analyzing data elements such as base pay, incentives, stock and general market/industry trends.
The right candidate is very comfortable with data and thrives in a fast-paced, high growth culture that values strategic communication, teamwork and results. They will be self-motivated and detail oriented with a strong orientation to data analytics, project management, and cross-functional collaboration.
Role Responsibilities:
Use analytical skills combined with your strong communication skills to present compensation insights to stakeholders in all parts of our business
Leverage your experience working in a private company to manage/optimize key compensation data sets (current, historical, trending) and report offerings in support of a streamlined experience for Total Rewards/People Team needs
Design and build robust yet flexible compensation modeling tools and ad hoc dashboards in support of budget strategy, market analytics and competitive compensation positioning.
Curate business process documentation and quality assurance plans to enhance quality/reliability of modeling/report offerings over time.
Partner with department leaders, HR Business Partners and recruiters on compensation related matters such as offers, promotions, and internal transfers
Conduct job analysis to determine job level, FLSA classification and salary range
Benchmark jobs against compensation surveys and other market intelligence to determine competitive compensation ranges for each position
Maintain and enhance our compensation and job structures
Work cross functionally to provide compensation analyses and other deliverables to our partners on the Finance and Legal teams
Partner with People Operations team to audit, update and maintain compensation-related data in Workday
Stay up-to-date with applicable employment-related federal and state statutory requirements regarding employee pay.
Skills Needed:
6+ years experience in compensation analytics and data modeling
A bachelor's degree in economics, business, finance or STEM
Advanced knowledge of Excel or Google Sheets (e.g. comfortable with vlookups, nested functions, pivot tables, charts/graphs, etc.); experience with managing complex data sets over time, preferably in a relationship database tool.
Experience maintaining compensation structures and incentive plans
Strong data analysis skills and ability to effectively present those findings to different audiences
The ability to work with stakeholders to find the right questions as well as their answers
A highly collaborative style, and ability to work as part of a team as well as independently
A solid understanding of compensation survey data and ability to leverage that data to drive competitive pay decisions
Basic understanding equity compensation and can provide information to employees to help them understand this important component of pay
The ability to adapt quickly and continue providing the highest level of customer service in a fast-paced, change-oriented environment
Bonus Points if:
Experience in a software development company; Combination of high-growth private and public company backgrounds desired
Working knowledge of Radford (Aon Hewitt)
Completed/In process of completion the Certified Compensation Professional (CCP) requirements
Has experience in two or more of the following areas: Workday, Tableau (or similar tool), Sales Compensation, Compensation Consulting
Location:
Remote roles in the US are available in all states EXCEPT Hawaii, Alaska, Montana, or any US Territories.
Compensation:
The base salary range for this position in Colorado, Connecticut, Washington, and New Jersey is $152,000 - $231,000yr, and in California and New York City is 152,000 - $231,000 yr. Base salary may vary depending on relevant experience, skills, geographic location, and business needs. We offer a comprehensive package of benefits including paid time off, 12 paid holidays per year, medical/dental/vision insurance, basic life insurance, and 401(k) to eligible employees.
#LI-Remote #LI-PP1
More About Us
To learn how we are reinventing the Real Estate industry check out
our website
, to hear about our culture directly from team members visit
The Muse
and to discover what we are building for our customers read our
blog posts
.
We Offer the Following Benefits and Perks
• Full medical, dental, and vision with optional 85% coverage for dependents
• Flexible vacation policy
• Generous parental leave
• Paid time off to volunteer
Please note that these benefits and perks are available only to Full Time team members and do not apply to contract roles.
Opendoor Values Openness
Our team celebrates our diverse backgrounds. We believe that being open about who we are and what we do allows us to be better. Individuals seeking employment at Opendoor are considered without regards to race, color, religion, national origin, age, sex, marital status, ancestry, physical or mental disability, veteran status, sexual orientation, gender identity or other protected status under all applicable laws, regulations, and ordinances. For California residents: for more information about the categories of personal information that we collect for recruiting purposes, please see our personnel
Privacy Policy
.