Director of Sales, Customer Experience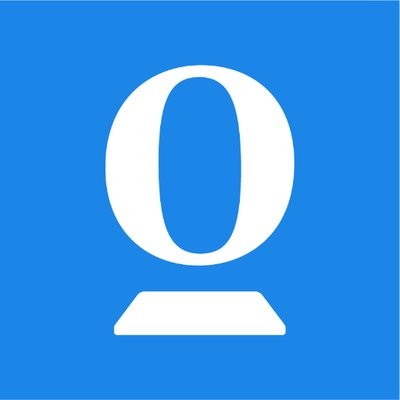 Opendoor
Customer Service, Sales & Business Development
Remote · United States
Posted on Wednesday, September 13, 2023
About Opendoor
Founded in 2014, Opendoor's mission is to empower everyone with the freedom to move. We believe the traditional real estate process is broken and our goal is simple: build a digital, end-to-end customer experience that makes buying and selling a home simple, certain and fast. We have assembled a dedicated team with diverse backgrounds to support more than 100,000 homes bought and sold with us and the customers who have selected Opendoor as a trusted partner in handling one of their largest financial transactions. But the work is far from over as we continue to grow in new markets. Transforming the real estate industry takes tenacity and dedication. It takes problem solvers and builders. It takes a tight knit community of teammates doing the best work of their lives, pushing one another to transform a complicated process into a simple one. So where do you fit in? Whether you're passionate about real estate, people, numbers, words, code, or strategy -- we have a place for you. Real estate is broken. Come help us fix it.
About the Role:
Responsible for our national customer and agent experience team building and executing resale and acquisition strategy delivering outstanding customer/client experiences and the varied Opendoor product offerings. You will build, advise, lead, and inspire a passionate sales team focused on customer experience, conversion, and growth. You will be supporting broader Opendoor objectives as we ensure new, delightful real estate experiences for Sellers and Buyers while delivering outstanding business outcomes. This role is highly collaborative; you will interact with all areas of the business from product, city operations, pricing, and homes to support.

As a Director of Sales, you will:
Hire and lead a national team of Experience Partners. Influence the recruiting, hiring, onboarding, and retention.
Act as a champion for the seller and buyer experience.
Own performance for Experience Partners across the entire company, communicating and reporting to executives on business unit performance.
Protect and grow our core customer experience and brand loyalty metrics.
Identify and improve operational gaps negatively impacting customer experience and work cross-functionally to correct them.
Gather and synthesize customer insights to help our product and marketing teams deliver a robust online and offline customer experience.
Evaluate current sales processes and recommend program changes that drive performance and growth in the field
Encourage, empower, and motivate while pairing business and revenue objectives with appropriate growth initiatives
Leverage your listening, presentation, relationship, and analytical skills to influence decision-making across the organization, including executives, peers, and the rest of the organization
Collaborate with cross-functional leaders to identify areas for focus and create sales performance action plans
Encourage, empower, and motivate while pairing business and revenue objectives with appropriate growth initiatives
Work as a team for the most efficient use and deployment of resources; collaborate with engineering, channels/alliances, professional services, product, legal, and marketing teams to create a seamless customer experience
Direct sales activities within the assigned area, set expectations, provide mentorship, prioritize efforts, hold the team accountable, and execute each sales cycle phase.
We are looking for a Director who has:
5+ years of experience running a business or business unit
3+ years managing managers
Experience working and leading a team of 10+ in a high-growth company
Outstanding judgment and proven ability to influence
Ability to listen, simplify, and tailor advice to specific stakeholders
Experience leading a cross-functional team, including working closely with operators
Demonstrated leadership abilities - capable of motivating and inspiring a team
Passion for real estate is a plus!
Location:
Remote roles in the US are available in all states EXCEPT Hawaii, Alaska, Montana, or any US Territories.
Compensation:
The base salary range for this position in Colorado, Connecticut, Washington, and New Jersey is $164,000 - $225,500yr, and in California and New York City is $184,000 - $253,000yr. Base salary may vary depending on relevant experience, skills, geographic location, and business needs. We offer a comprehensive package of benefits including paid time off, 12 paid holidays per year, medical/dental/vision insurance, basic life insurance, and 401(k) to eligible employees.
#LI-Remote,#LI-DC1
More About Us
To learn how we are reinventing the Real Estate industry check out
our website
, to hear about our culture directly from team members visit
The Muse
and to discover what we are building for our customers read our
blog posts
.
We Offer the Following Benefits and Perks
• Full medical, dental, and vision with optional 85% coverage for dependents
• Flexible vacation policy
• Generous parental leave
• Paid time off to volunteer
Please note that these benefits and perks are available only to Full Time team members and do not apply to contract roles.
Opendoor Values Openness
Our team celebrates our diverse backgrounds. We believe that being open about who we are and what we do allows us to be better. Individuals seeking employment at Opendoor are considered without regards to race, color, religion, national origin, age, sex, marital status, ancestry, physical or mental disability, veteran status, sexual orientation, gender identity or other protected status under all applicable laws, regulations, and ordinances. For California residents: for more information about the categories of personal information that we collect for recruiting purposes, please see our personnel
Privacy Policy
.