Senior Product Designer- 6+ years [Location: Hyderabad/Bangalore/Chennai]]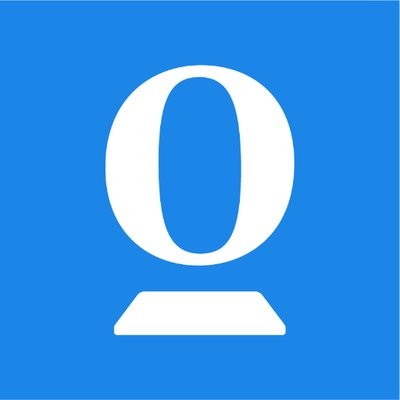 Opendoor
Product, Design
Hyderabad, Telangana, India
Posted on Tuesday, July 25, 2023
About Opendoor
Founded in 2014, Opendoor's mission is to empower everyone with the freedom to move. We believe the traditional real estate process is broken and our goal is simple: build a digital, end-to-end customer experience that makes buying and selling a home simple, certain and fast. We have assembled a dedicated team with diverse backgrounds to support more than 100,000 homes bought and sold with us and the customers who have selected Opendoor as a trusted partner in handling one of their largest financial transactions. But the work is far from over as we continue to grow in new markets. Transforming the real estate industry takes tenacity and dedication. It takes problem solvers and builders. It takes a tight knit community of teammates doing the best work of their lives, pushing one another to transform a complicated process into a simple one. So where do you fit in? Whether you're passionate about real estate, people, numbers, words, code, or strategy -- we have a place for you. Real estate is broken. Come help us fix it.
About the Role
Opendoor is looking for a senior to staff product designer to lead design for a key pillar of our business. This designer owns products on the operations side of our business, though will also have to consider consumer implications of the work and may do some light consumer design. This is an opportunity to be the founding designer on a new team that is driving a critical area of the business.
We are looking for designers who are self-starters, strategic thinkers, strong system thinkers, can handle multiple stakeholders and can mentor more junior designers. The ideal designer for this team has experience working in the digital enterprise space and/or in large scale operations as well as some consumer design experience.
Role Responsibilities:

Research: Partner with User Experience Research to understand common pain points for customers and operators and find product opportunities and priorities.
Ideate: Work alongside Product, Engineering and Operations to shape vision and product strategy and iteratively explore solutions.
Create: Design Journey maps, process maps, info architecture diagrams, wireframes, high-fidelity mock-ups, prototypes and more to envision problems and solutions.
Communicate: Rally stakeholders and your team around your vision and tactics. Showcase your work and rationale behind design decisions.
Collaborate: Know when and how to engage with Product, Engineering and Operations from discovery through implementation. Work with teams in the US to align efforts.
Requirements:

Experience: At least 8 years of relevant experience – preferably some of it in the business/enterprise space working on complex projects on a Product Design Team.
Portfolio: A portfolio with digital projects that highlights your approach to problem solving as well as the solutions themselves. Case studies should demonstrate your skills in research, product strategy, user experience, visual design and interaction design.
Communication: Excellent communication and storytelling skills, in writing and in speaking. Has a well defined design process.
Teamwork: Experience partnering with Product, Engineering, Research to craft a broader product strategy. Ability to run workshops/sprints is a must.
Bonus Points:
Experience in Real Estate, Fintech, or other operationally complex industries – these are all applicable to our business
Experience with large scale operations: Opendoor relies on the strategic deployment of people, processes, and technology to manage real estate operations at scale.
Service Design: Experience and familiarity with Service Design
Systems Thinking: Experience and familiarity with Systems Thinking approaches
Analytical: Ability to understand business metrics, and how those metrics influence design decisions
Technical background: Technical grounding will allow designers to collaborate more closely with our engineers
Management experience: This is a role that that could benefit from an ability to consider how to make the larger organization better
This position can be based in Hyderabad or Bengaluru or Chennai.
We are open to consider candidates for relocation.
#LI-Hybrid #LI-DN1
More About Us
To learn how we are reinventing the Real Estate industry check out
our website
, to hear about our culture directly from team members visit
The Muse
and to discover what we are building for our customers read our
blog posts
.