Brand Ambassador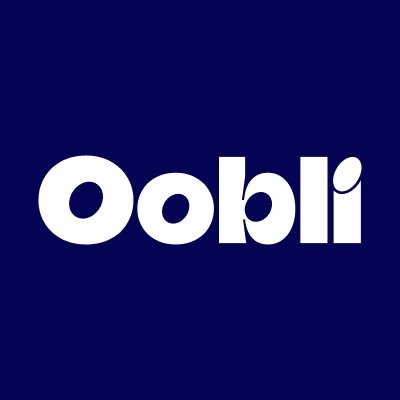 Oobli
Marketing & Communications
Los Angeles, CA, USA
Posted on Thursday, September 7, 2023
Role Description
Oobli's mighty Business Development Team is seeking an energetic and curious team player to be a core part of our Account Management, Sampling Program and brand activations in the L.A. area. You will support our current accounts and organize and lead sampling events. You have a knack for what makes a great brand activation pitch, and will gain valuable learnings and insights into working with a world-class brand marketing team. Join us in this role, packed with practical experience, learning, and fun --and definitely some sweet treats!!
Location: L.A. and surrounding areas.
About You:
B.A. in Business, Marketing, Communications, Hospitality or related field
2+ years of experience in Marketing, Sales or related field.
Enthusiastic about interacting with all kinds of people and excited about learning hands-on brand marketing activations
A strong teammate ready to collaborate and communicate effectively with a diverse team
Ability to build and maintain relationships with customers and business owners.
Organized and detail-oriented
Solid basic oral and written communication abilities
Ability to work independently and in a team environment
Passionate about our mission
Experience in the food or health industry is a plus

This position is not eligible for visa sponsorship.
About Oobli
Oobli's mission is to help people eat better live better - while still loving their favorite foods. From 1988 to 2016, US morbid obesity grew from 23% to 40%. The prevalence of sugar in the American food landscape has resulted in more than 100M pre diabetics/diabetics. Sugar, in all its forms, is among the chief culprits. Oobli is a food technology consumer goods company that is focused on solving that problem by unlocking the power of plant based, sweet proteins in our favorite foods. The result? Far fewer calories, protein based digestion with no glycolic affect or health unknowns still, the same great tastes we all love! Co-founded by an amazing scientist out of UC Berkeley, 7 years of research and development (R&D) under our belts on the cusp of commercialization backed by top tier Silicon Valley investor Khosla Ventures food industry investor Evolv Ventures - Oobli is primed for success. Come join us help consumers have their cake and eat it too.
We want the best people, and we don't want biases holding us back. We strongly encourage people of every color, orientation, age, gender, origin, and ability to apply. We value a diverse workplace; we prioritize an inclusive climate absent of discrimination and harassment.