Head of Research and Development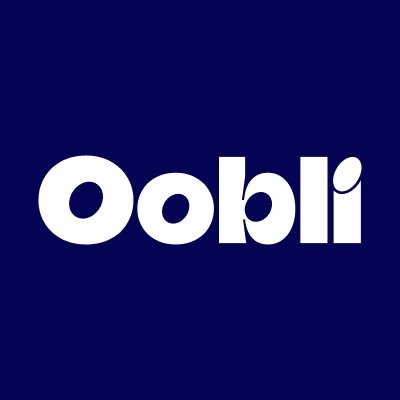 Oobli
Davis, CA, USA
Posted on Wednesday, August 2, 2023
About Oobli
Oobli's mission is to help people eat better live better - while still loving their favorite foods. From 1988 to 2016, US morbid obesity grew from 23% to 40%. The prevalence of sugar in the American food landscape has resulted in more than 100M pre diabetics/diabetics. Sugar, in all its forms, is among the chief culprits. Oobli is a food technology consumer goods company that is focused on solving that problem by unlocking the power of plant based, sweet proteins in our favorite foods. The result? Far fewer calories, protein based digestion with no glycolic affect or health unknowns still, the same great tastes we all love! Co-founded by an amazing scientist out of UC Berkeley, 7 years of research and development (R&D) under our belts on the cusp of commercialization backed by top tier Silicon Valley investor Khosla Ventures food industry investor Evolv Ventures - Oobli is primed for success. Come join us help consumers have their cake and eat it too.

Job Description
Oobli is looking for a hands on Head of R&D to lead the research and development powering our sweet protein platform technology and products The ideal candidate will have experience leading and managing a technical organization through early stage R&D, process development, scale up, and tech transfer of microbial fermentation based technologies from laboratory bench through commercial scale production facilities. This role will report to the Chief Technology Officer (CTO) and Co-Founder.

Role Responsibilities
● Build, lead, manage, mentor, and coach a high performance R&D organization spanning strain engineering, fermentation, downstream processing, product development, and analytical sciences
● Coordinate and collaborate across R&D, Product Development, Commercial, Finance, Operations, and Legal teams
● Drive R&D program to achieve platform technology development goals across multiple processes and products from laboratory bench through external Contract Development and Manufacturing Organizations (CDMOs)
● Partner with executive leadership team to develop and implement strategies to achieve the company's technical and commercial goals
● Drive R&D operations including developing forecasts, building and overseeing budgets, space and equipment planning, infrastructure, performance management, recruiting
● Communicate and manage relationships across internal and external stakeholders and partners
● Maintain current knowledge of field and competitive technologies including intellectual property and regulatory considerations

Requirements
● B.S., M.S., and/or Ph.D. in Molecular and Cell Biology, Biochemical/Chemical Engineering or a related life sciences/engineering discipline
● 10+ years of relevant experience building, leading and managing high performance R&D teams to achieve corporate objectives
● Deep technical expertise and willingness to learn spanning molecular and cellular biology, metabolic engineering, microbial fermentation, downstream processing, food product development, protein production, and analytics
●CapEx and laboratory infrastructure management experience
●Proven track record of successful people & project management
● Strong analytical & problem solving skills; excellent written & verbal communication
● Willingness and ability to travel both domestically and internationally
● Flexibility & adaptability to meet the dynamic needs of a growth company

We want the best people, and we don't want biases holding us back. We strongly encourage people of every color, orientation, age, gender, origin, and ability to apply. We value a diverse workplace; we prioritize an inclusive climate absent of discrimination and harassment.