Product Development Leader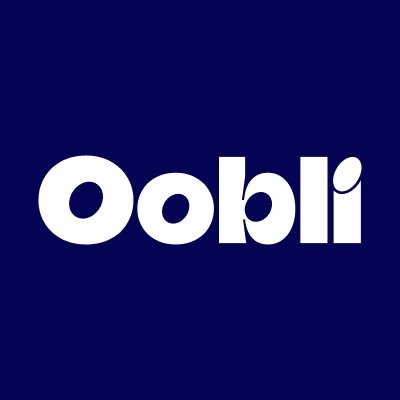 Oobli
Product
Davis, CA, USA
Posted on Wednesday, August 2, 2023
Product Development Leader
Davis, CA | Full-Time
Role Description
The Oobli™ Product Development (PD) Leader plays a critical role in the growth of our brand. In this role, the PD leader will help create and commercialize new Oobli branded food products, co-branded food prototypes and MVPs, as well as help to characterize Oobli sweet proteins across the sweet protein platform. This role plays an integral part in our mission to bring healthy sweetness to the world through a process that is environmentally friendly.
Role & Responsibilities
Team Leadership
Develop the team with knowledge and expertise to fulfill a broad range of Product Development objectives.

Work with the commercial and technical teams to define, prioritize and execute against the new product roadmap.

Create functional strategies and specific objectives for the team, while developing budgets/policies/procedures to support the functional infrastructure.

Build and retain a strong Product Development team and help shape the evolving Oobli culture.

Manage team's priorities across Product Development projects, external pilot and commercial scale trials, protein characterization, IP support, product demos, quality controls, regulatory, etc.
New Product Development:
Drive the development of new Oobli branded products, ingredient application initiatives, and the rapid evolution of current products, including the use of sensory evaluations, shelf-life studies, blind taste tests and more.

Collaborate with internal stakeholders, including Brand, DTC, Sales, Finance and Operations to ensure that new and existing products support Oobli's goals, initiatives, timelines and budgets.

Establish research and testing protocols and expand the team's capabilities across the required range of product categories.

Work closely with R&D and technical internal/external teams to incorporate new technologies into next generation products and maintain product development archives for all development work.

Lead internal sensory testing of new product prototypes, sweet protein production runs and other food model systems.
Technical Support:
Direct the design, execution and archiving of experiments to characterize protein sweeteners and optimize their application across food model systems.

Build new food model systems and work with the team to create benchtop prototypes, maintain records and quality of data.

Lead technical ingredient application projects for all commercial partnerships, including and not limited to:

Defining Oobli's criteria for products.

Assessing ingredient options.

Acting as the product regulatory interface.

Owning the product specifications for final formulations.

Collaborate with Downstream Processing, Analytical Sciences and other cross-functional teams on product specifications, process development/optimization, analytical characterization, sensory evaluation, regulatory approvals, and IP activities.
Knowledge Capture:
Preserve all forms of material property generated from the above activities, including technical support for intellectual property applications for our novel ingredients.

Build company wide tools for broad sweet protein application knowledge and easy self help interfaces.

Maintain a high level of awareness of technical trends and developments in the food tech, food and CPG industries, and share with internal stakeholders, with a particular emphasis on trends in sweetener alternatives.
Professional Experience & Qualifications
Bachelor of Science degree in Food Science with 8+ years of relevant experience in the food tech and/or food industry; a Master's in Food Science or an MBA is a plus.

5+ years of experience developing prototypes and experimenting with food products.

Understanding of ingredient functionality in product formulations. Experience with proteins is preferred.

Knowledge and understanding of the new product development process.

Experience working with cross functional teams to develop and commercialize new food/beverage products.

Experience operating typical laboratory food processing equipment and instruments used in product development, with high level of quality, accuracy, and quantity of analysis work (eg, pH meter, refractometer, simple titrations, various measuring devices, etc.).

Experience with consumer and commercial insights is preferred

Working knowledge of sensory evaluation procedures.

Excellent time management skills and the flexibility and adaptability to successfully manage multiple projects in a fast-paced environment.

Strong analytical and problem-solving skills; outstanding written and verbal communication.

Ability to utilize Word, PowerPoint and Excel software. Knowledge of Computer software is a plus.



Personal Characteristics
Entrepreneurial spirit

Creative, growth mindset

Intellectually curious

Flexibility & adaptability to meet the dynamic needs of a growth company

Self-starter
About Oobli
We make seriously sweet proteins that are changing the world, one bite at a time. Sweetness from protein—not sugar—is the breakthrough you've been waiting for. They're good for your body and good for the planet, but it's their amazing taste that will keep you coming back. The gut-friendly, diabetic-friendly, all flavor, no compromise win we all deserve.
As the first end-to-end technology platform and consumer products company to leverage break-through precision fermentation to unlock the power of sweet plant proteins in foods, Oobli produces its own sweet-protein-powered products and partners with restaurants and major food manufacturers in their effort to transform the world with healthy sweetness. Investors include Alumni Ventures Group, B37 Ventures, Evolv Ventures, Global Brains Corporation, Khosla Ventures, Piva Capital and SOSV.
We're a team of biologists, engineers, food-lovers, health advocates and environmentalists on a mission to transform the world with healthy sweetness. Come join us in building a sweeter future for all.
***
We want the best people for the job and company & we don't want biases holding us back. We strongly encourage people of every color, orientation, age, gender, origin, ability & personality to apply. Because we value a diverse workplace, we prioritize an inclusive climate absent of discrimination & harassment during the application process & after you join the team.