Battery Cell Process Engineer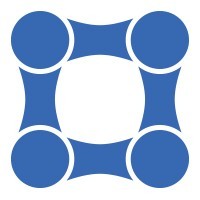 Natron Energy
Santa Clara, CA, USA
Posted on Thursday, May 18, 2023
Natron is seeking an Engineer to support production and the ramp up of its battery pilot line. Critical activities include yield improvement, troubleshooting, qualification of new processes and equipment, as well as developing robust operating conditions for all processes. Key process steps include electrode preparation and stacking, ultrasonic welding, pouch formation and sealing, electrolyte introduction, cell aging, and test. Tenacious commitment to continuous improvement with thoughtful, collaborative, and disciplined execution is a must.
The successful candidate will be a hands-on team player who thrives in an active, problem-solving environment.
Responsibilities:
Initiate and lead process improvement projects in battery cell assembly
Provide engineering leadership to the pilot line technicians and support staff
Implement and monitor process controls. Develop, update and maintain process documentation and SPC based manufacturing control plans.
Sustain current line activities with a focus on quality control and yield improvement
Perform DOE, process capability, PFMEA, cycle time studies and line balancing activities.
Work effectively with cross functional teams to implement new equipment, fixtures, and procedures to improve quality, yield, uptime, cycle time and throughput.
Automate data collection for manufacturing execution and process control
Perform DF(X) design for manufacturing/test/Assembly analysis on existing and new products.
Assist directly with the transfer of processes from pilot operations in Santa Clara to manufacturing operations in Holland MI. Occasional travel may be required (<10%)
Experience and Skills:
Bachelor's or graduate degree in engineering, materials science, chemistry, physics, or a related field.
Demonstrated experience solving process yield, throughput and product quality problems.
Fluency in Six Sigma problem-solving method and tools including DOE, fishbone, FMEA, Control Charts and statistical analysis.
Experience in battery assembly is preferred
Lostistics:
This is a regular, full time position.
Employees must work on site in Santa Clara.
Compensation is competitive with other Bay Area manufacturing/process engineer positions.
About Us:
Natron Energy (
natron.energy
) is the future of energy storage. Natron Energy's battery products solve operations performance and reliability problems for the world's biggest electricity customers. Natron Energy's initial products target markets exceeding $25B including data centers, oil & gas, EV fast charging, and commercial aviation. Natron Energy has additional products in development for >$50B markets including commercial and residential grid storage. Its products are based on sodium-ion cells containing Prussian blue electrodes that deliver unique power, cycle life, and safety: full discharge and recharge in just minutes and up to 50,000 deep discharge cycles from a nonflammable, fault tolerant system. Natron Energy's current production is sold out for the next 12 months. The company has signed over $225M/year in master sales agreements and LOIs, and scale-up to mass production is now underway. Natron Energy has raised over $155M in venture capital investment to date, as well as $35M in non-dilutive funding to support its supply chain scale up. The company has a strong leadership team that includes world-class C and VP level strategy, sales, operations, and technology executives.
Quick Facts:
·
Founded in 2012 as a Stanford spin out
·
Now selling the world's first UL certified Na-ion product in $9B data center market, with $700k shipped and $
1.5M
booked
·
First product (battery tray for in-rack power) is fully de-risked and sold out through Q1 2023
·
Second product (ultra high-power battery rack services) launched in 2022
What differentiates Natron Energy from other battery companies?
Natron Energy solves the problems created by lead acid and lithium-ion technology:
· Higher power discharge and faster recharge
A smaller footprint for high power leaves more space to generate revenue
Fast recharge results in higher system uptime
· Industry leading service life
Tens-of-thousands of charge-discharge cycles enables real-time peak saving of volatile electrical loads
Predictable degradation without surprise failures
· Nonflammable
The only battery that cannot start a fire
Customers gain confidence and save on fire mitigation costs
Natron Energy is proud to be an equal opportunity employer
. We value diversity. All qualified applicants will receive consideration for employment without regard to race, color, religion, gender, gender identity or expression, sexual orientation, national origin, genetics, disability, age, or veteran status.
If you need assistance or an accommodation due to a disability, you may contact us at: jobs@natron.energy