Battery Engineer - Research and Reliabilty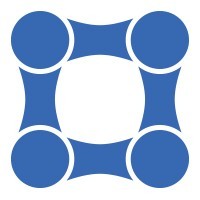 Natron Energy
Santa Clara, CA, USA
Posted on Thursday, March 30, 2023
Natron seeks a battery engineer to assist ongoing research and reliability experiments. The battery engineer will work closely with a small team to continually improve upon the quality and reliability of Natron's industrial power solutions. Natron's ability to produce batteries that perform reliably across a variety of customer use cases requires a deep fundamental understanding of the unique Prussian blue analogue cell technology. Therefore, the engineer in this role will implement a rigorous fundamental scientific research approach to define and verify battery cell specifications. They will play a critical role in enabling the scale-up of a novel battery chemistry to high-volume production.
The battery engineer in this role will assist in the formulation and execution of materials-level and cell-level experiments with the over-arching goals of improving and minimizing variations in overall cell performance. They will assist in converting experimental findings to specifications that will improve Natron's battery quality and reliability as the technology scales up to high-volume manufacturing. They will work on cross-disciplinary teams to solve complex problems and implement robust solutions. A qualified candidate will have a solid foundation in chemistry, materials science or a related field. They are detail-oriented, self-motivated, a strong communicator and have the flexibility to continuously self-educate.
Responsibilities:
Analysis of electrochemical test data and report generation.
Battery pouch cell fabrication and testing including GCPL, CV, EIS, etc.
Destructive analysis of aged battery cells and subsequent characterization of degradation byproducts.
Materials characterization including SEM, EDX, FTIR, PSD, XRD, ICP-OES, etc.
Recommend improvements to material and process specifications based on experimental findings.
Collaborate with and communicate findings to cross-disciplinary team members.
Collaborate with lab mates tomaintain shared equipment and upkeep an orderly lab.
Required:
B.S. in Materials Science, Chemistry, Chemical Engineering, or similar field.
1-2 years of hands-on lab research experience, in academic or industry environment.
Good understanding of design of experiments.
Good fundamental understanding of electrochemistry; ability to analyze and interpret battery test data.
Self-motivated, team-player, do what it takes attitude, excited about problem-solving.
Strong foundation in lab safety with good organizational skills.
Preferred:
M.S. in Materials Science, Chemistry, Chemical Engineering, or similar degree.
Hands-on lab experience with relevant battery chemistries such as Li-ion, including battery material synthesis, electrode fabrication and formulation, electrolyte formulation, cell design and construction, etc.
Direct experience with materials characterization techniques such as SEM, EDX, FTIR, PSD, XRD, ICP-OES or ICP-MS etc.
Direct experience with working in a glovebox.
Direct experience working with battery testers such as Arbin and BioLogic; analysis of data from such battery testers.
Ability to perform statistical analysis using software such as Minitab or JMP.
Logistics:
This is a full-time, permanent position.
Employees must work on-site in Santa Clara
Compensation/Pay Transparency:
Disclaimer: The actual salary of a successful applicant may vary from posted ranges based on the candidate's experience, knowledge, skills, and abilities, internal equity and alignment with market data, and other legitimate business reasons, including, but not limited to, compliance with applicable immigration law prevailing wages.
In addition, Natron Energy has a strong benefits package including Medical, Dental, Vision, 401k Plan, Life Insurance, and Flexible Time Off and Personal Time Off for Exempt and Non-Exempt employees respectively.
The salary range for this position is a minimum of $89,454 and a maximum of $153,000.
About Us:
Natron Energy (
natron.energy
) is the future of energy storage. Natron Energy's battery products solve operations performance and reliability problems for the world's biggest electricity customers. Natron Energy's initial products target markets exceeding $25B including data centers, oil & gas, EV fast charging, and commercial aviation. Natron Energy has additional products in development for >$50B markets including commercial and residential grid storage. Its products are based on sodium-ion cells containing Prussian blue electrodes that deliver unique power, cycle life, and safety: full discharge and recharge in just minutes and up to 50,000 deep discharge cycles from a nonflammable, fault tolerant system. Natron Energy's current production is sold out for the next 12 months. The company has signed over $225M/year in master sales agreements and LOIs, and scale-up to mass production is now underway. Natron Energy has raised over $155M in venture capital investment to date, as well as $35M in non-dilutive funding to support its supply chain scale up. The company has a strong leadership team that includes world-class C and VP level strategy, sales, operations, and technology executives.
Quick Facts:
·
Founded in 2012 as a Stanford spin out
·
Now selling the world's first UL certified Na-ion product in $9B data center market, with $700k shipped and $
1.5M
booked
·
First product (battery tray for in-rack power) is fully de-risked and sold out through Q1 2023
·
Second product (ultra high-power battery rack services) launched in 2022
What differentiates Natron Energy from other battery companies?
Natron Energy solves the problems created by lead acid and lithium-ion technology:
· Higher power discharge and faster recharge
A smaller footprint for high power leaves more space to generate revenue
Fast recharge results in higher system uptime
· Industry leading service life
Tens-of-thousands of charge-discharge cycles enables real-time peak saving of volatile electrical loads
Predictable degradation without surprise failures
· Nonflammable
The only battery that cannot start a fire
Customers gain confidence and save on fire mitigation costs
Natron Energy is proud to be an equal opportunity employer
. We value diversity. All qualified applicants will receive consideration for employment without regard to race, color, religion, gender, gender identity or expression, sexual orientation, national origin, genetics, disability, age, or veteran status.
If you need assistance or an accommodation due to a disability, you may contact us at: jobs@natron.energy