Founding Marketer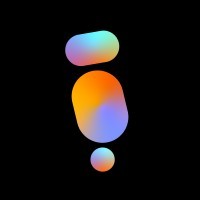 Moonhub
Marketing & Communications
Palo Alto, CA, USA
Posted on Wednesday, October 4, 2023
We're on a mission to enable human potential with AI + Experts.
Moonhub is building the world's first AI-powered recruiter. We believe talent and skills are universal, but the systems to identify them aren't. Moonhub solves this critical problem with the world's first conversational AI recruiter trained on billions of people datapoints to help hiring managers and organizations take control of the hiring process, working with an AI to find and retain the best talent for their teams at a fraction of the cost.
Core to our solution are large language models and conversational AI features that power our AI recruiter. Our team consists of ex Stanford Computer Science PhDs and MBAs, highly cited NLP researchers on ground-breaking AI papers, ex Twitter Cortex and Meta ML leads and more world-class AI and HR experts.
We are building the future of equitable opportunity. In line with this, we believe in a diverse and inclusive team where everyone is welcome.
This is a fast-paced role with extensive growth potential for someone with a strong marketing background and entrepreneurial DNA. You will work closely with our sales and executive team to experiment with and implement our product, content, and community marketing strategies as our first marketing executive. You will get to work with a world-class org and help grow a startup from day one. The ideal candidate is capable of wearing multiple hats, and has deep experience and operational expertise at an HR SaaS startup.
Moonhub is a remote-first company and we have off-sites along with local meetups.
- Experiment with creative organic growth channels with an obsession towards understanding our users
- Develop and execute creative, high-ROI marketing strategies to generate more inbound sales leads
- Rapidly test and iterate on various marketing channels to identify high ROI opportunities
- Own the content calendar
- Be scrappy as a 1 person show running all of marketing
- Measure and act on the results of marketing efforts. Distribute insightful analytics for consumption by the marketing, sales, product management, and executive teams.
- Grow the marketing function at Moonhub
- Jack of all trades marketer capable of wearing many hats and thinking from first principles
- Bias towards action and experimentation over strategizing and delegating
- Ability to be scrappy and creative in approaches without relying on delegating tasks
- Have 5+ years in early-stage marketing, implementing both traditional and growth hacking techniques
- Have 2+ years of experience working at an B2B HR startup
- Have a data and results-driven mindset combined with a strong creative sense
- Have excellent written and verbal communication skills
- A driven, enthusiastic, and hard-working personality
- Desire to grow quickly by going above and beyond expectations
-
The minimum and maximum salary for this position is $120,000 to $170,000 in the US;
- This position is eligible for significant equity
- This role is eligible for benefits including 100% covered premium health + dental insurance, company offsite trips, work-from-home stipend, 401k, and more.
Moonhub is committed to equal employment opportunity regardless of race, color, ancestry, religion, sex, national origin, sexual orientation, age, citizenship, marital status, disability, gender, gender identity or expression, or veteran status.