Founding Designer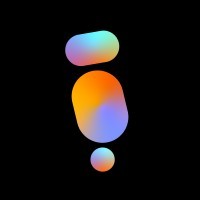 Moonhub
Design
Palo Alto, CA, USA
Posted on Wednesday, October 4, 2023
We're on a mission to enable human potential with AI + Experts.
Moonhub is building the world's first AI-powered recruiter. We believe talent and skills are universal, but the systems to identify them aren't. Moonhub solves this critical problem with the world's first conversational AI recruiter trained on billions of people datapoints to help hiring managers and organizations take control of the hiring process, working with an AI to find and retain the best talent for their teams at a fraction of the cost.
Core to our solution are large language models and conversational AI features that power our AI recruiter. Our team consists of ex Stanford Computer Science PhDs and MBAs, highly cited NLP researchers on ground-breaking AI papers, ex Twitter Cortex and Meta ML leads and more world-class AI and HR experts.
We are building the future of equitable opportunity. In line with this, we believe in a diverse and inclusive team where everyone is welcome.
This is a fast-paced role with extensive growth potential for a world-class designer with extensive experience working with iconic software products. You will be on the core team working in a rapid environment interviewing users, building / testing figma mocks, innovating on new design patterns for AI products, and more. You will work closely with our leadership, partners, and customers to build tools powered by LLMs used by people for recruiting. We are a company driven by our positive mission and social impact.
Moonhub is a remote / hybrid company with a strong emphasis on design and product at the heart of teams.
- Deeply understand user personas and the market
- Rapidly iterate on design mocks and learn from feedback
- Create marketing videos and assets
- Learn about a product insight and in < 2 hours create a design to communicate and test the idea
- wear lots of hats ranging from UX design to user interviews to product ideation and more
- Develop designs with product, the market, and resource constraints in mind
- Lay the groundwork for the design team at Moonhub
- Work closely with leadership and customers to understand large-scale recruiting and HR pain points, and develop innovative designs to address them.
- Contribute to building a culture where everyone is an owner. We ship fast and build trust as a team.
- 4+ years of design experience
- Comfortable with change and uncertainty
- Experience designing world-class software products
- Work quickly
- Experience working in a startup environment and excited to wear lots of hats
-Entrepreneurial spirit and willingness to adjust to dynamic customer needs
-
The minimum and maximum salary for this position is $120,000 to $160,000 in the US;
- This position is eligible for significant equity
- This role is eligible for benefits including 100% covered premium health + dental insurance, company offsite trips, work-from-home stipend, 401k, and more.
Moonhub is committed to equal employment opportunity regardless of race, color, ancestry, religion, sex, national origin, sexual orientation, age, citizenship, marital status, disability, gender, gender identity or expression, or veteran status.