Head of Engineering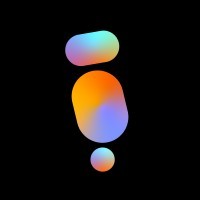 Moonhub
Software Engineering
Palo Alto, CA, USA
Posted on Saturday, September 30, 2023
We're on a mission to enable human potential.
Moonhub is building the world's first AI recruiter. We believe talent and skills are universal, but the systems to identify them aren't. Moonhub solves this critical problem with the world's first conversational AI recruiter trained on billions of people datapoints to help hiring managers and organizations take control of the hiring process, working with an AI to find and retain the best talent for their teams at a fraction of the cost.
Core to our solution are large language models and conversational AI features that power our AI recruiter. Our team consists of ex Stanford Computer Science PhDs and MBAs, highly cited NLP researchers on ground-breaking papers like Bloom / Superglue / etc, papers, ex Twitter Cortex and Meta ML leads and more world-class AI and HR experts.
We are building the future of equitable opportunity. In line with this, we believe in a diverse and inclusive team where everyone is welcome.
Moonhub is looking for an experienced Director/Head of Engineering to lead our core engineering team, which includes fullstack, product, backend, infra, data, and ML engineers building complex AI systems. We are looking for candidates with extensive engineering management experience and deep technical backgrounds.
You will lead our core engineering team of 10+ engineers and have ownership over our client-facing chat and search products. You will work closely with others functions and customers to build platforms that allow users to seamlessly use our engineering solutions. The products you build will put an AI recruiter in every hiring manager's pocket. Unlike most companies where engineering serves other functions, at Moonhub we built our team from the ground up with engineers at the heart of our business.
Moonhub is a hybrid company and we have quarterly off-sites together along with local meetups.
- Build
strategy and processes on the Engineering team to ensure rapid engineering speed and quality
-
Drive the execution of Moonhub's key products including our AI recruiter, conversational system, and patent-pending LLM search and retrieval platform
- Lead the charge to build a world-class team of product, ML, data, and infra engineers
-
Focus on building and maintaining a culture of excellence and collaboration
- Communicate engineering mission and developments to a broader audience through talks, blog posts, and other media
- Mission driven mindset
- Technical credibility building scalable, client-facing products and core ML platforms
- Experience going from idea to shipping an open-ended project in a startup environment (NLP, ML background is a plus)
- Experience with operating data / ML infra in production is a plus
- Track record of engineering management experience leading productive, high-performing teams
- Record of helping elite teams scale quickly while maintaining a good culture
- Mindset towards achieving results, and excellent product prioritization sense
- Concise, effective communication
- Humility
- Ability to thrive and succeed in a remote environment
- Strong engineering management philosophy backed by a track record of technical excellence and engineering leadership skills
- Experience working on greenfield projects and experience building systems from the ground up at a startup is a plus
-
The minimum and maximum salary for this position is $180,000 to $300,000 in the US;
- This position is eligible for significant equity
- This role is eligible for benefits including 100% covered premium health + dental insurance, company offsite trips, work-from-home stipend, 401k, and more.
Moonhub is committed to equal employment opportunity regardless of race, color, ancestry, religion, sex, national origin, sexual orientation, age, citizenship, marital status, disability, gender, gender identity or expression, or veteran status.