Senior Product Manager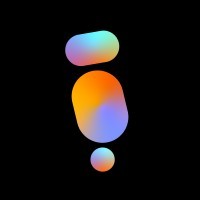 Moonhub
Product
Palo Alto, CA, USA
Posted on Saturday, September 30, 2023
We're on a mission to enable human potential.
Moonhub is building the world's first AI recruiter. We believe talent and skills are universal, but the systems to identify them aren't. Moonhub solves this critical problem with the world's first conversational AI recruiter trained on billions of people datapoints to help hiring managers and organizations take control of the hiring process, working with an AI to find and retain the best talent for their teams at a fraction of the cost.
Core to our solution are large language models and conversational AI features that power our AI recruiter. Our team consists of ex Stanford Computer Science PhDs and MBAs, highly cited NLP researchers on ground-breaking papers like Bloom / Superglue / etc, papers, ex Twitter Cortex and Meta ML leads and more world-class AI and HR experts.
We are building the future of equitable opportunity. In line with this, we believe in a diverse and inclusive team where everyone is welcome.
Moonhub is looking for a founding product manager to play a handson role in product, operations, and more. You'll report to our CEO, Nancy Xu, and work closely with our engineering team to iterate on our product, build metrics dashboards, interview users, and more. This is a remote role and is an excellent opportunity if you thrive working on highly impactful and visible products, and want to shape the future of groundbreaking tech product.
- Rapidly iterate on product ideas with engineers and the CEO
- Create design mocks in Figma to rapidly communicate your ideas
- Lead user interview sessions and own user research
- Manage and prioritize product roadmap to deliver value to our customers
- Build metrics dashboards and track KPIs
- Synthesize customer feedback to identify pain points and deeply understand their problems
- Define the product KPIs and track the success of the features that we launch
- Own communication with regards to the product roadmap, proactively sharing the status of product work and any modifications to the roadmap with both internal and external stakeholders on a regular cadence.
- strong bias towards action
- Have 2+ years of product management experience, ideally at an early-stage HR / SaaS company, with a track record of owning feature and product development
- Wants to hustle and wear lots of hats, learn quickly
- Isn't afraid to get their hands dirty, do the work
- Have deep user empathy and are able to build relationships with key customers
- Have a high focus on shipping products, and make trade-offs that require prioritizing competing demands
- Have excellent written and verbal communication skills
- A driven, enthusiastic, and hard-working personality
- Desire to grow quickly by going above and beyond expectations
-
The minimum and maximum salary for this position is $140,000 to $180,000 in the US;
- This position is eligible for significant equity and bonuses
- This role is eligible for benefits including 100% covered premium health + dental insurance, company offsite trips, work-from-home stipend, 401k, and more.