Enterprise Business Development Representative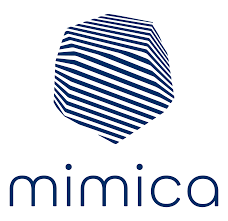 Mimica Automation
Sales & Business Development
New York, NY, USA
Posted on Friday, November 3, 2023
What we are building
Mimica's mission is to accelerate the discovery and deployment of automation with AI.
Our first product, Mapper, learns patterns from employee clicks and keystrokes and automatically generates step-by-step workflows. It supports robotic process automation (RPA) teams, that build software bots for repetitive computer tasks such as data entry, form completion and claim processing. In addition to creating the process maps for automation, we have launched a companion tool, Miner, which helps enterprises identify and prioritize automation opportunities.
What you will work on
As a member of our founding sales team, you will be ​​at the cutting edge of Mimica's growth, fueling the sales pipeline and driving net new business meetings. You will own multi-channel outreach and evangelize Mimica with key decision-makers across all levels and business types. You will most likely be the first person our prospective clients interact with and set the first impression of our brand.
Part of your day-to-day
Identifying leads and generating pipeline through active outreach and engagement
Conducting research on target accounts and associated verticals using available tools (i.e. Outreach, Linkedin Sales Navigator, ZoomInfo, Salesforce)
Organizing your call lists and preparing scripts and questions to uncover the prospects' pain points and needs
Crafting targeted messaging and delivering relevant success stories to different personas using marketing collateral
Collaborating with internal teams to navigate roadblocks, line up meetings and hand off conversations to Account Executives
Tracking pipeline and keeping the CRM up to date with information about leads and opportunities to allow for revenue forecasting
Staying updated on sales techniques, communication strategies and industry trends
Helping us continuously improve our sales process flow, playbook and tools
Commitment to a career in B2B SaaS sales – developing pipelines, prospecting, qualifying and (eventually) closing deals
Strong verbal and written communication skills; adept at initiating conversations with prospects at various levels within an organization
Drive to achieve ambitious goals, overcome rejections and persevere through challenging situations
Disciplined approach with the ability to follow a structured process to hit quota
Eagerness to continually develop your skills and knowledge through activities like role-playing, shadowing and seeking feedback
Enthusiasm for building a strong understanding of Mimica's technology, value proposition and use cases
Bonus
Proven track record in outbound sales, consistently meeting or exceeding targets
Understanding of the nuances of generating new business opportunities with large enterprise customers
Proven interest in AI, ML, or automation
Comfortable working within a high-impact, high-ambiguity startup environment – delivering value quickly and iteratively
We are looking for individuals with a strong work ethic and a passion for building a career in B2B software sales. If that's you, let us know, even if you don't meet all of the criteria above.
Location
This is a fully remote position. You can be based anywhere in the USA within a UTC-8 to UTC-5 timezone.
We take a structured approach to determining compensation, leveraging our framework, market insights, and candidate skills and experience level. Our aim is to consistently offer competitive or above-market pay rates.
In addition to competitive salaries, we offer stock options, retirement and health benefits, and ample paid time off as well as valuable non-monetary perks such as flexible schedules, end-to-end ownership and the opportunity to contribute to projects that are poised to shape the future of work.