Process Analyst - Intelligent Automation (Costa Rica - Remote)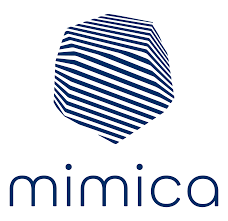 Mimica Automation
IT
Costa Rica
Posted on Friday, February 3, 2023
What we are building

Mimica's mission is to accelerate the discovery and deployment of automation with AI.
Our first product, Mapper, learns patterns from employee clicks and keystrokes and automatically generates step-by-step workflows. It supports robotic process automation (RPA) teams, who build software bots for repetitive computer tasks such as data entry, form completion and claim processing. In addition to creating the process maps for automation, we have launched a companion tool, Miner, which helps enterprises to identify and prioritize automation opportunities.
What you will work on

As a Process Analyst, your work will impact the successful delivery of our products to some of the largest enterprises globally. You will validate the output of our ML-powered tools to continuously increase the speed at which our process maps are generated while maximizing their accuracy and readability.


Part of your day-to-day
Reviewing and validating the outputs of Mimica's AI and Machine Learning algorithms; the AI will constantly learn from your feedback
Assessing each map's quality and readiness for release using checklists and documentation
Providing regular status updates and collaborating with internal and external stakeholders to resolve issues – workflow-related or systems-related
Identifying gaps and recommending improvements and new feature additions to our products and internal tools
Degree in a quantitative or analytical discipline, such as engineering, IT, or a related field
Fluency in English and strong communication skills – articulating key points and solutions with clarity and coherence, both verbally and in writing
Detail orientation combined with analytical reasoning skills
Superior organizational skills – prioritizing, keeping track of multiple tasks and managing time effectively
Self-starter attitude and experience completing work independently with minimal supervision
Eagerness to learn and continually improve your knowledge of our products and use cases


Location
This is a fully remote position. You can work from home in Costa Rica (preferably, San Jose or Heredia).
We offer health benefits and ample paid time off, as well as a range of non-tangible benefits like flexible schedules and location, start-to-finish ownership, and the opportunity to contribute to projects that will change the future of work.